Hey guys (AND THE PERFECT DEVS :S) I need your help on unlocking the bootloader.
First of all, I know lots of you guys are going to tell me that there are lot of tutorials about that, I know I know I know. Iv been trying those tutorials for like years :S
Here's the thing; I can't get the things right on this:
http://www.miui.com/unlock/apply.php
link.
I do everything correct as it is posted by the DEVs, do wright down there my name with chinese, along with every other things. Do have a SIM card, trusted MI account (all unlocked), I do everything right.
At the last step of getting a code, I recieve an SMS which includes my verification code from Xiaomi, after I write that code there, I recieve some notification in chinese, I can't read it or translate it... Don't know what it says. Please help me... Here are the screan shots step by step token by me: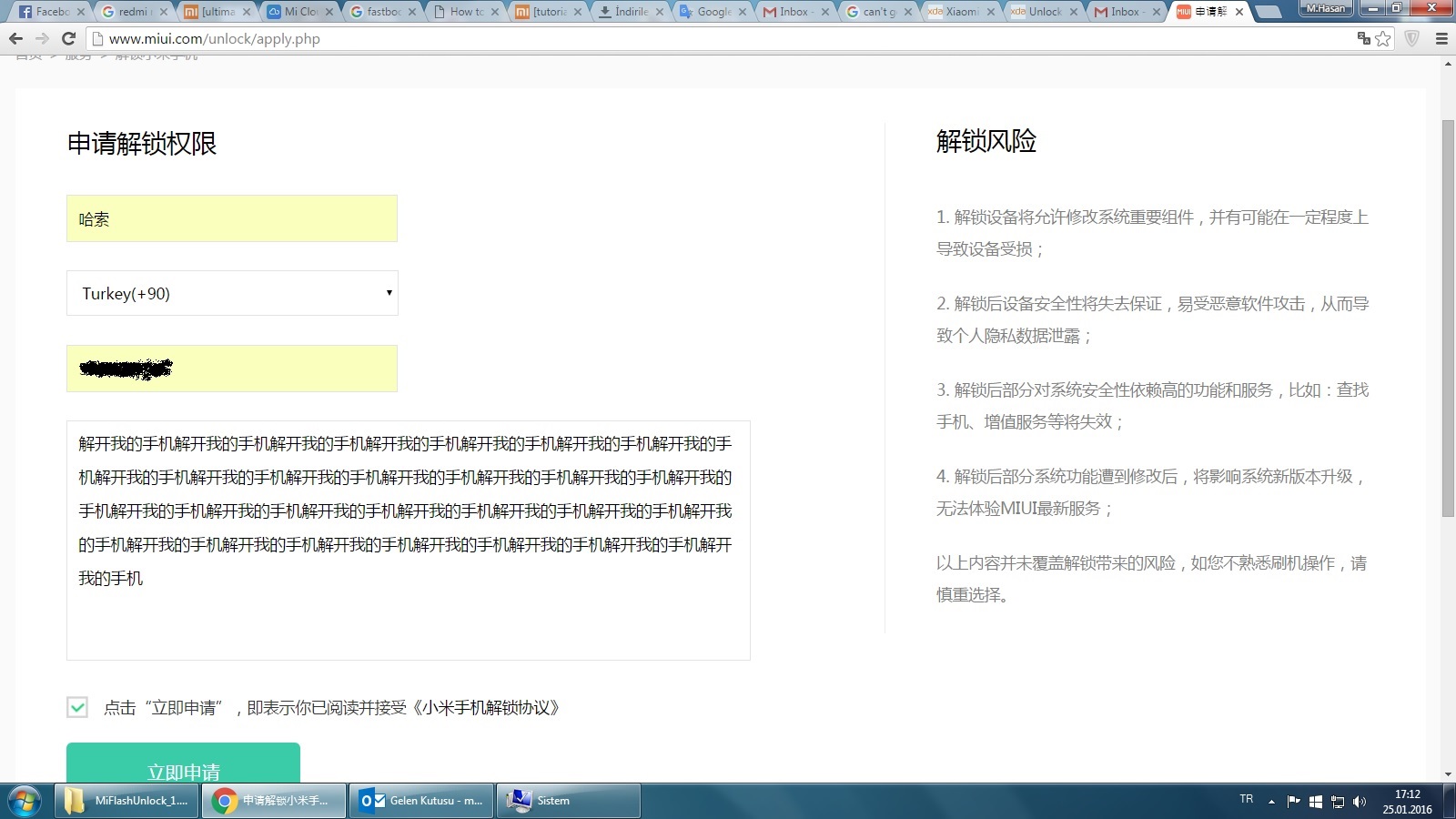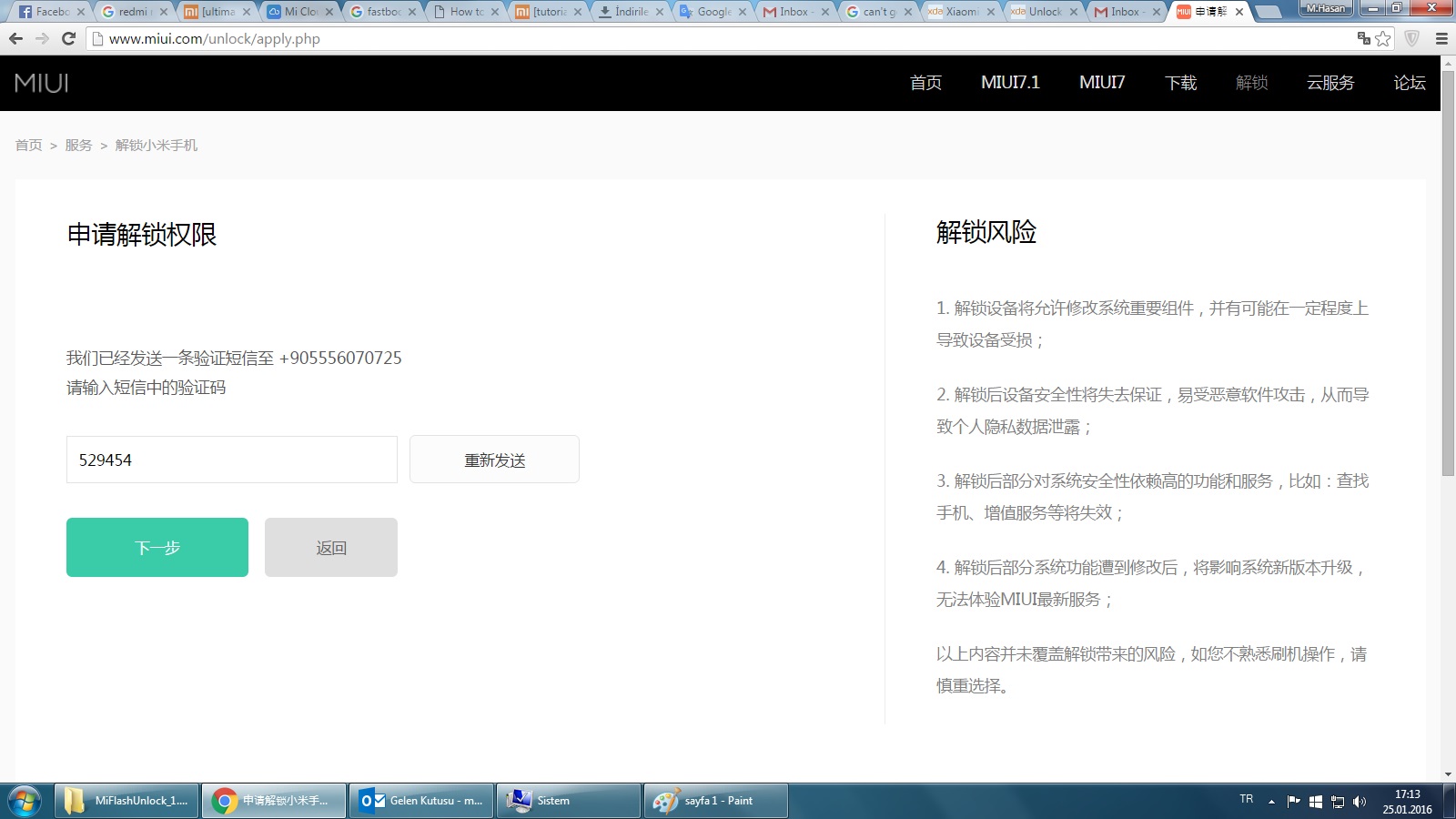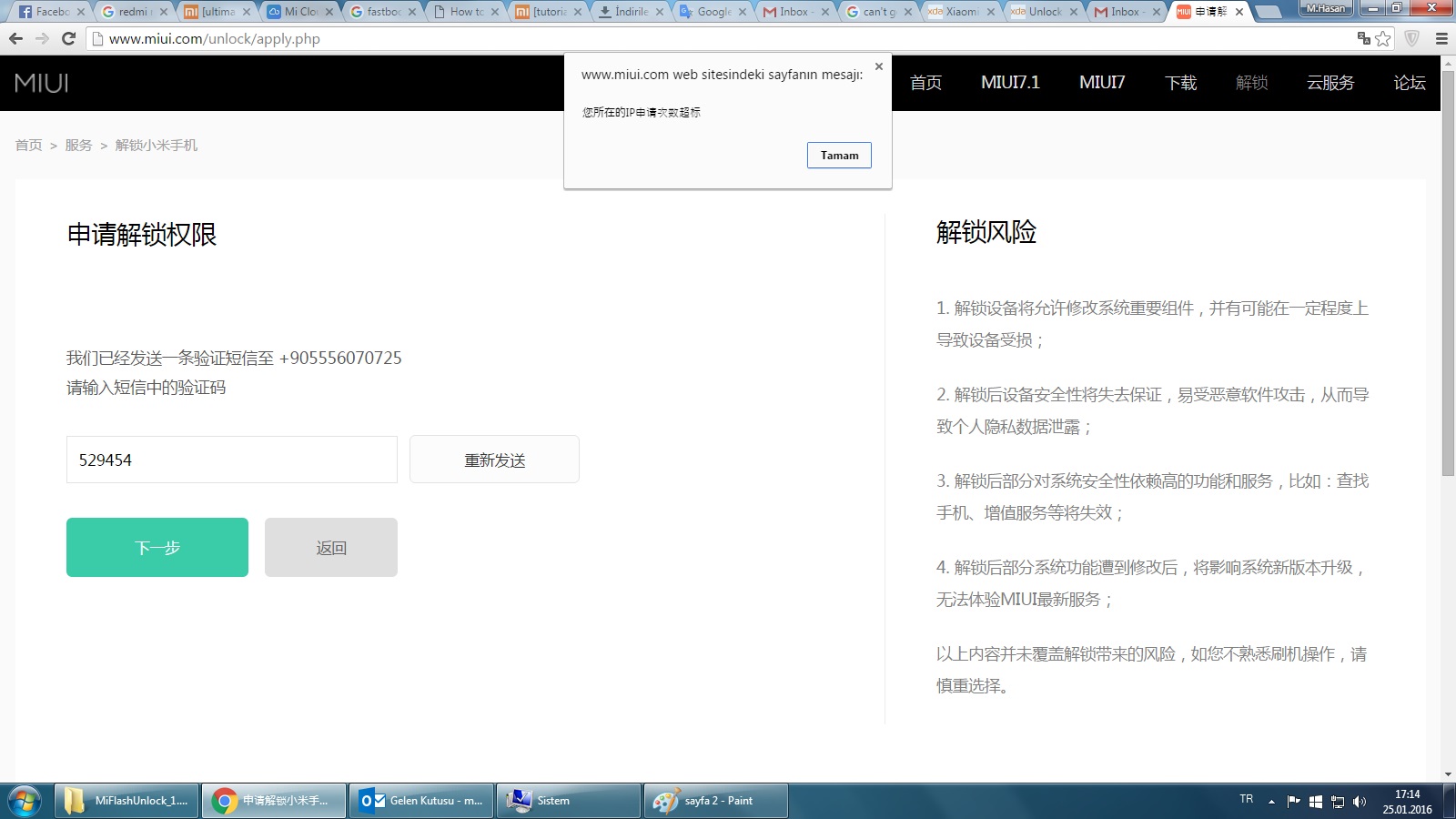 This process Iv done for like 74325876235t821 times, and everytime its the same thing. U get codes 3 times each day. Iv been tryin for like 3 days, no luck at all...
PS: Devs, thanks for ruining OUR BEST MI PHONES BY LOCKING THEM UP...