After installing MIUI 11 which also installed Android 10, I can't download MMS text messages when my mobile data is off. Before, the update, my phone would know how to temporarily turn on mobile data automatically if it was off, download the MMS, and then turn off mobile data.
When I try to download the MMS, a notification pops up which varies depending on whether I'm using the MIUI stock messaging app or a 3rd party messaging app. However, when I press the pop up, it looks like a settings menu is about to open but then it closes.
Default App: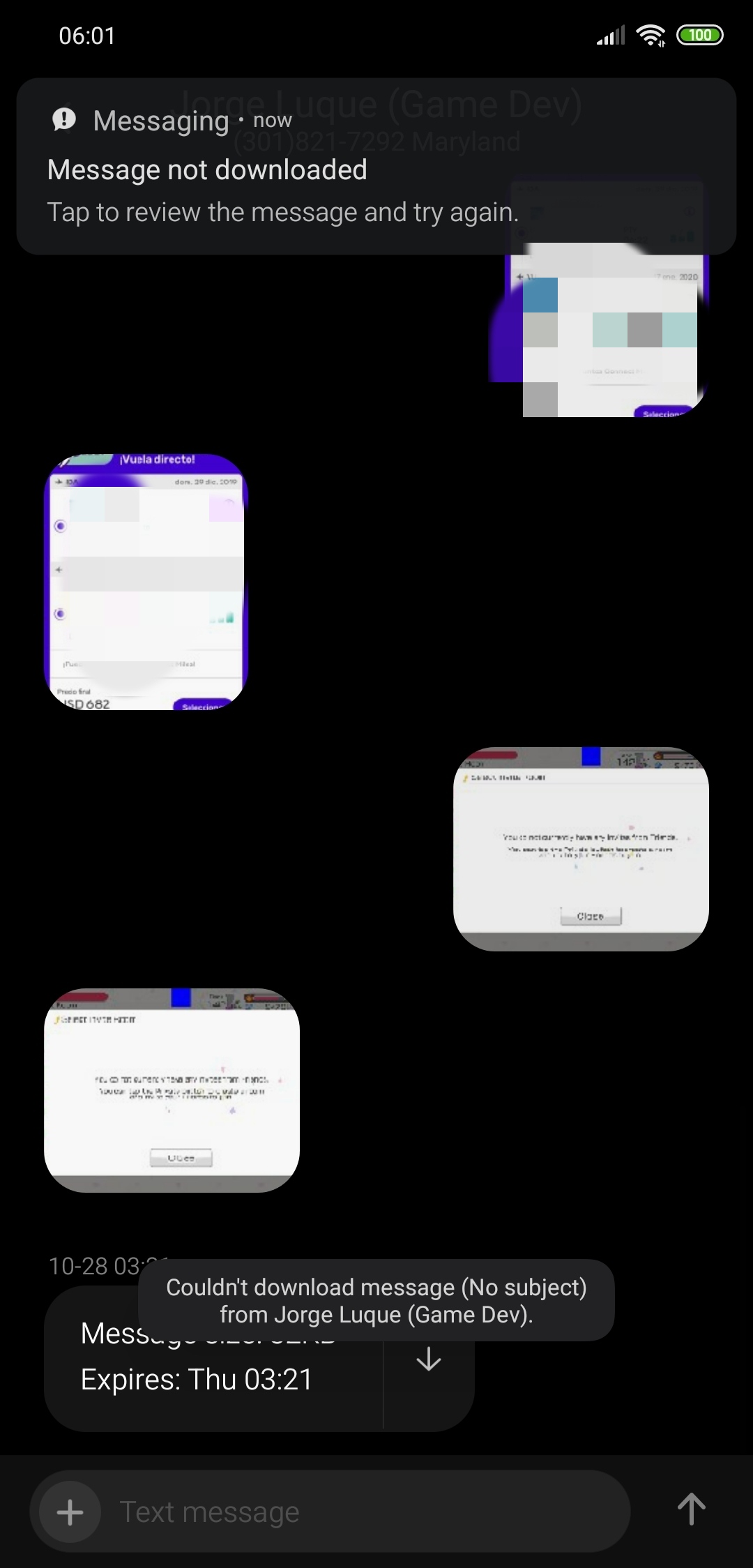 Handcent (3rd Part App):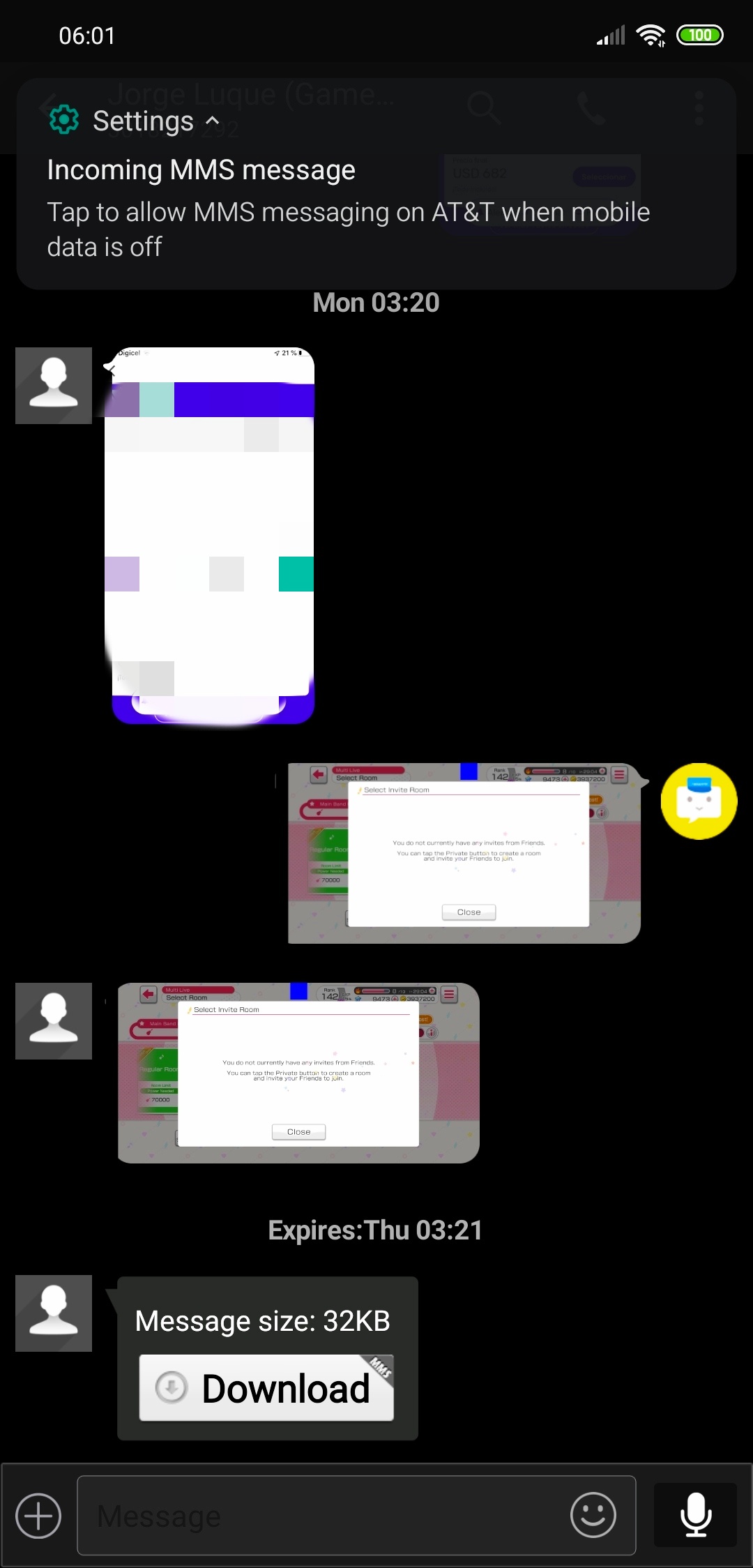 I have tried using the stock MIUI messaging app and also other 3rd party messaging apps like handcent but neither works.
In the "SIM cards & mobile networks" settings, I have enabled the option to "Always receive MMS: Receive MMS even when mobile data is off."
Settings: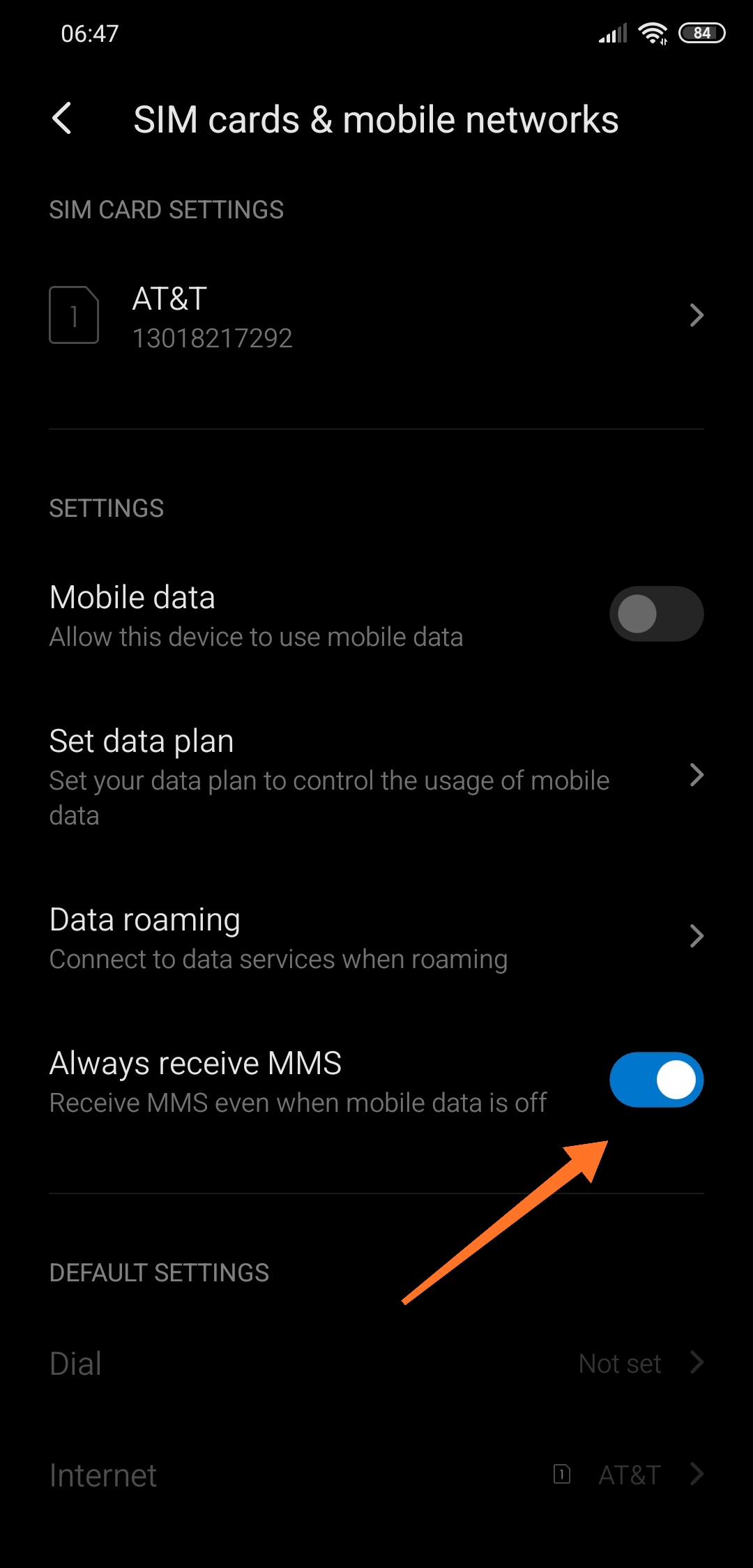 Specs:
Mi 8
MIUI v9.10.31
Model: M1803E1A