Chinese smartphone manufacturer Xiaomi released its third-generation phone today and the Mi-3 has not disappointed – it is packed with hardware features, which have seen it touting itself as the fastest-ever smartphone globally.More details in the 1949deal.
First impressions: the Mi-3 is extremely slim and light, given that its thickness comes in at a mere 8.1mm and it weighs only 145g. However, the rectangular phone is a bit clunky and a tad flimsy; even more so than Samsung's (also-plastic) devices. The various colors of the plastic phone are also a bit garish and tend to cheapen it. Well – it is after all a plastic phone, and the design flaws are necessary sacrifices.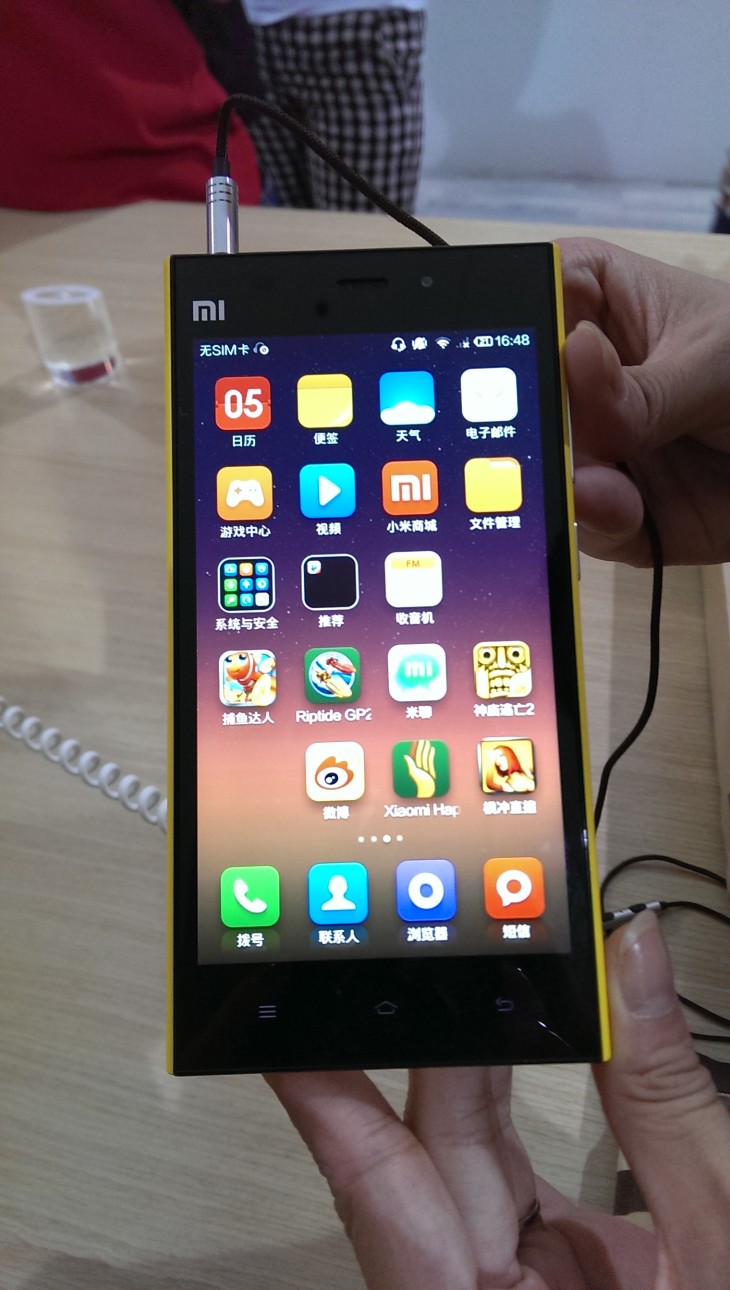 This may be solved in the near future though — Xiaomi's founder Lei Jun took to the stage to promise to create a metal phone the next time.
In the meantime, the plastic Mi-3 will have to satisfy fans — and at first glance, it will do the job, what with its amazing features. The Mi-3 1080p screen, which is sourced from LG, is extremely responsive and the resolution very clear. As the Mi-3 runs on either Nvidia Tegra 4 or Qualcomm Snapdragon 800 processors, its performance is super high-speed. I played a car-racing game on the Mi-3 and was very impressed. The car in my game responded extremely well to how I tilted the phone, and the graphics were very real.
Xiaomi has also added a so-called "immersion" feature to Mi-3, but that took some getting used to – it seemed to vibrate every time my car moved in the game, though it was supposed to sync with certain highlights of the game.
Quite a few of us have more than a passing interest in those gorgeous and cheap Xiaomi Mi3 phones, and now we can get a closer look. The full presentation Xiaomi put on for the press in China recently has been uploaded to YouTube, and it's worth a watch.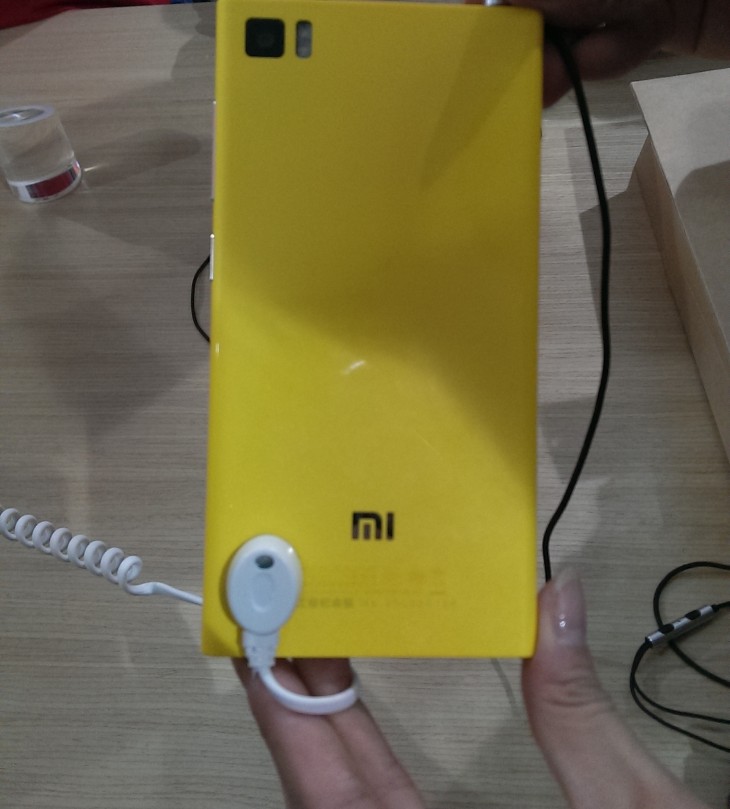 Another nifty feature to Mi-3′s screen: even when your fingers are wet, or when you are wearing gloves during the harshest of winters and struggling to use your phone, Xiaomi's latest screen lets you do so. I tried it wearing gloves, and the screen did respond though you needed to press harder, but the home button would not respond — which makes it a tad inconvenient.
Sony's best camera is used in Xiaomi's latest Mi-3. Compared to the Lumia 1020, Mi-3's 13-megapixel camera seems a far way off. But it has added certain touches to make its camera more appealing — one of them is that it can automatically beautify your photos by detecting your gender and age (you don't have to even lift a finger) – before you click the shutter. It made my skin look less patchy in general before I took the photo.