I seem to have hardbricked my Mi3W 16Gb after attempting to flash multi_cancro_6.3.17_v7-6.0:
after flashing from TWRP and rebooting, now i have a black screen, no lights, nothing!!
Access to Recovery or Fastboot is impossible
, nothing happens on the screen: when I hold reboot alone, reboot with vol up or down, nothing happens on the screen...
Connected to a Windows PC, it detects a QSHSB_BULK:

and tries to mount 7 unrecognised partitions but asks to format them..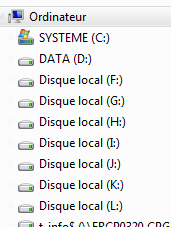 I have to admit: I have previously trying to install xaiomi.eu Marshmallow rom without success. I kept getting failed flashes with a failed to mount /data error message and the script fails.
I then went to trying XenonHD and Ressurrection Remix custom roms, and had to
modify the system1 partition
to 1,2Gb (found at thread-129903-1-1.html on en.miui.com to make the RR work...
I am thus on TWRP3.0 and wanted to come back to miui rom, so I wiped dalvik cache and data, the flashed xiaomi.eu_multi_cancro_6.3.17_v7-6.0.zip then UPDATE-SuperSU-v2.65-20151226141550.zip for root as per the instructions here:

On flashing the rom I got the same failed to mount /data: resource or devece busy message but this time the script finished with succes, same for the SuperSU zip. Then I rebooted and since then black screen!!!
I have TitaniumBackup and TWRP Nandriod backups of working custom roms...but obviously they are useless if I can't access Fastboot or Recovery!!
Anyone have any suggestions?
Last edited: