Hi All,
I found Mi 11 running 12.5 eu ram, could not receive MMS, I have two mobile cards. one works good, another one always tell me download picture failed, Text Messages Stuck "Downloading" or "Expired". Anyone have the same situation? How to solve this problem please?
I checked my phone setting. APN and SMSC settings and called my mobile suplier, everything is right setting. In order to try the card, I find another andorid phone. Then I take the failed mms card to another andorid phone, I checked the APN is same setting. it works properly in this phone. so this means Xiaomi or MIUI has trouble to receive or send mms when have 2 cards.
Looking solution please.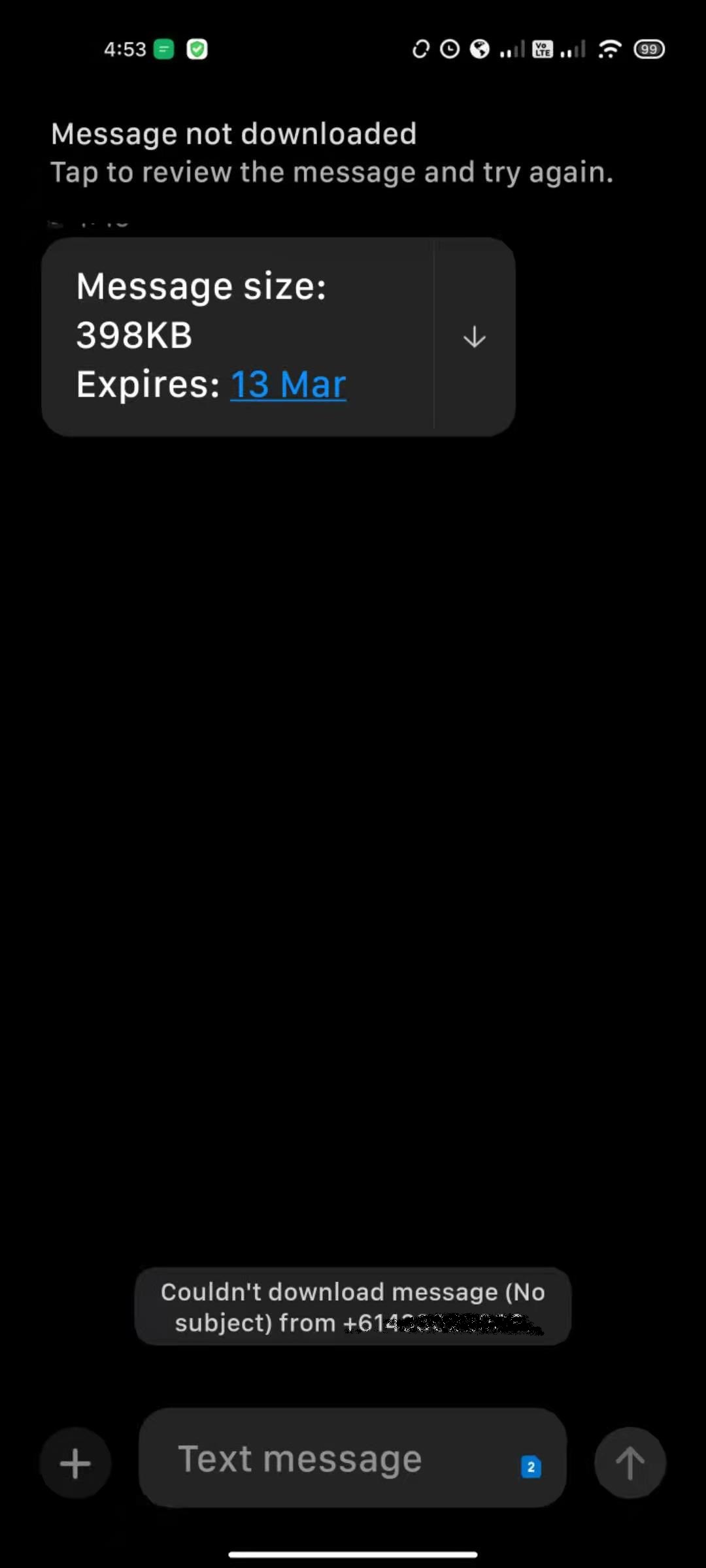 Last edited: