Hello All -
I recently needed to find a new android phone for use on at&t network in the US - I was looking only at unlocked phones, focusing on quad core phones, preferably 2gb of Ram, and 32gb+ of onboard memory (or at least SD card expansion).
I mostly recently was on the HTC One X and briefly used the Nexus 4 - After some research I decided to give the Xiaomi Mi-2 a shot given its specs:
- 2GB of RAM
- a quad core CPU at 1.5Ghz
- a 2000mAh removable battery
- a 4.3" display
- 32GB Internal Memory (no SD)
- MIUI Jellybean based ROM
Hardware wise the phone hit all my needs - Software wise it is primarily tied into the MIUI Rom. While the bootloader is not unlocked, Xiaomi also offers stock Jellybean android for the phone as well.
The Mi-2 is mostly sold in China, but recent expansion into Australia and the UK has been announced as well. Given I am in the US, my best option was to order from China - As there are fake Mi-2's being produced, it was essential I find a reputable dealer.
After reading great reviews from both XDA and miuiandroid.com, I decided to make the purchase from
*******.com
There customer service and communication was great from before buying through delivery - Their customer service rep Anna was in constant communication and updated me on my phone's progress via DHL. In all, from order to delivery took approximately one week from China to Los Angeles.
Additionally, and very important to me, they accepted payment via PayPal so I had some buyer protection in case of issues. Some places in China want money orders/Western Union and I do not trust this at all.
What arrived was a great surprise:
Anna and the team at *******.com went out of their way to deliver a great package!
Once the package was opened I found the phone, a USB cable, and a charger. They do not include headphones with the phone, but I've got a few pairs around so it was no issue at all.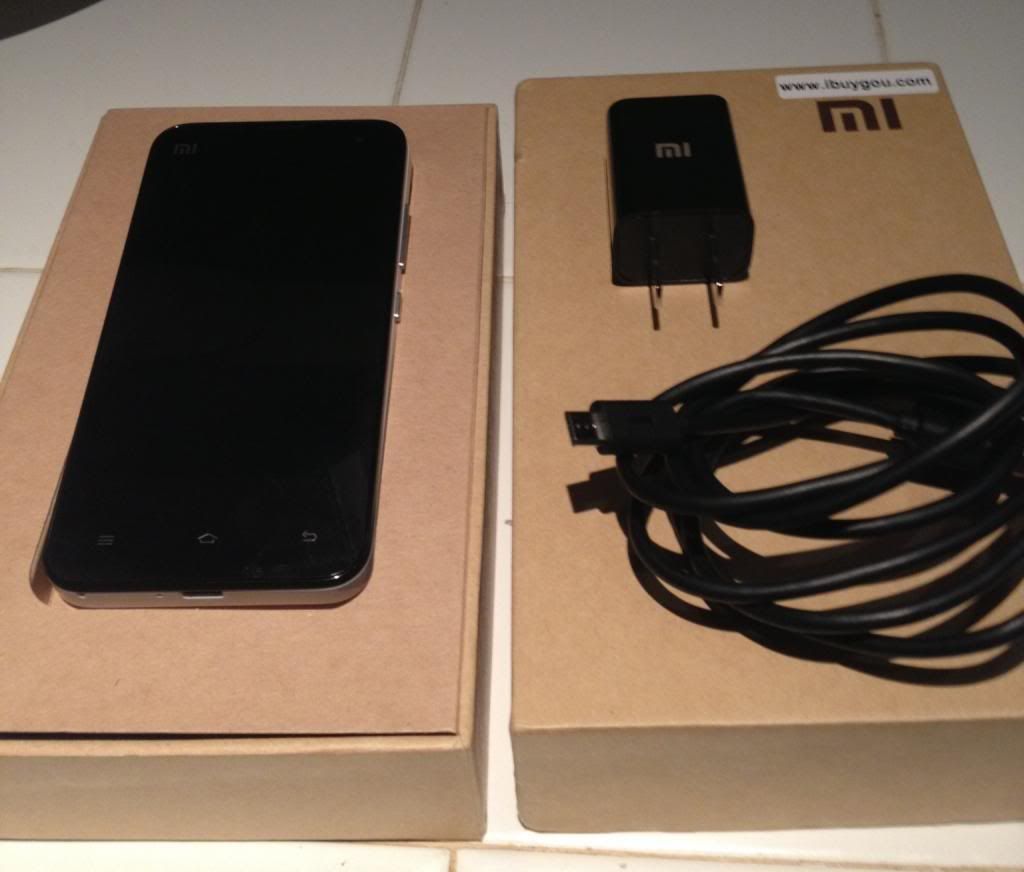 The phone is available in a wide array of colors, but since I knew I would get a case to protect the outside I went with a white backing (to give some contrast against my case) *******.com was great at fulfilling my color request.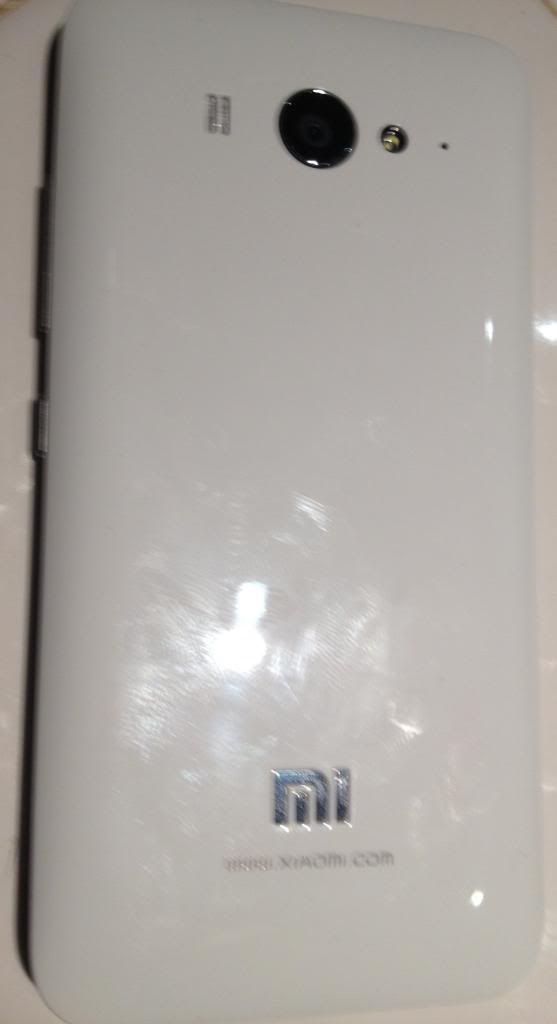 The phone's screen is amazingly sharp - While a little smaller than the HTC One X and the Nexus 4, the picture is stunning and has held up relatively well in sunlight.
Additionally, the front glass is dragontrail glass - an Asian competitor to Gorilla glass. There's a great video of its strength shown on the Mi-2 that was created by *******.com:
While staying on the lockscreen, the MIUI ROM has some great features built in:
1. Access to phone, messaging, and camera directly from the lockscreen
2. Music control via the lockscreen (if music is playing)
3. Holding down the home key turns on the torch light - no need to pass the lockscreen to have a handy flashlight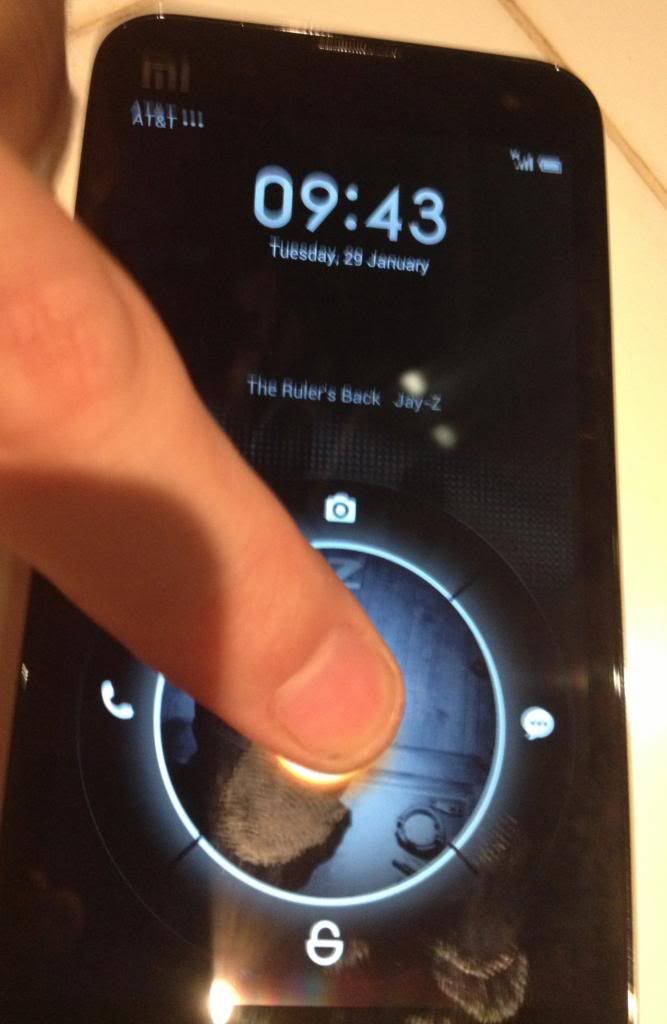 Inside the phone, MIUI uses a look similar to iPhone w/ no launcher. Being a big android fan, I'm not too big of the ios look, so I added Apex launcher to bring back the app drawer.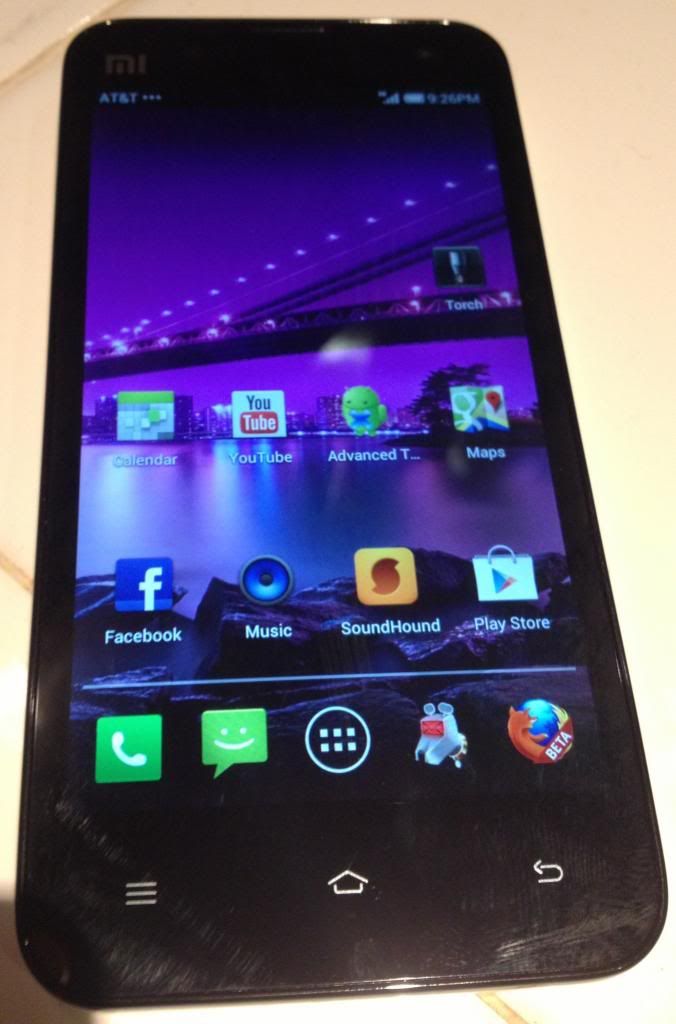 While some would question why I am using MIUI and then adding a launcher to change the look of MIUI, I have found that MIUI is very stable, offers many great features, has strong development (new ROMs rolled out weekly), as well as being incredibly stable. One of the features I really enjoy is the toggle screen from the menu bar.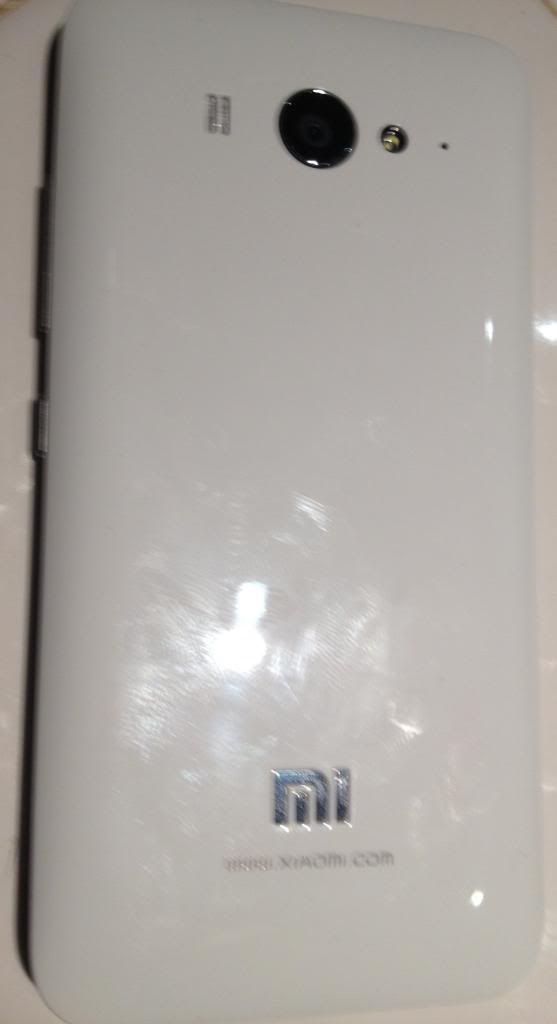 While I never would buy a phone for a music player, I've found MIUI's music player to be a really great. Additionally, the phone has Dolby audio built into which, so far, I have found to be somewhat similar to the beats audio on my HTC One X.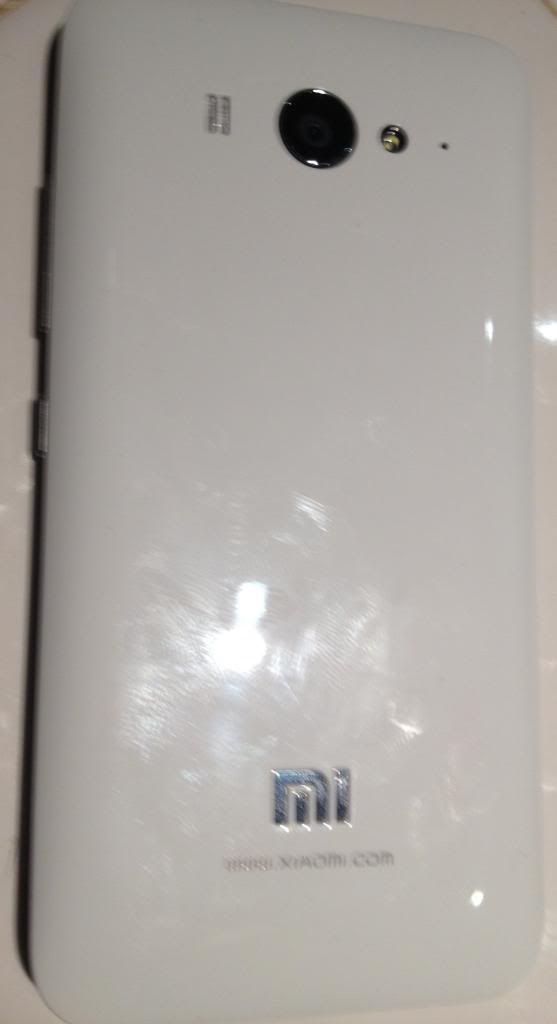 The battery life has been pretty solid (especially coming from the One X) and feel its a bit better than what I was able to achieve on the Nexus 4. Additionally, there is an extended 3100mAh battery available from ibuyghou as well, though it does make the phone a big thicker and adds some weight.
Without the extended battery, I feel the phone is a good weight and, while thicker then my most recent devices, it wasn't too thick. In all, the size and feel of the phone is great. The quality is pretty amazing.
The camera has been pretty solid, though I would probably give the edge to my HTC One X.
All-in-all, the
Mi-2
has been a great phone so far that has performed amazing well and definitely recommend it as an option for those looking for a new, top of the line android device at a great price.
Let me know if you have any further questions I can answer - hope this helps!