I have some issues with the NFC on Mi10 5G (umi) with xiaomi.eu MIUI 14 update
(V14.0.2.0.TJBCNXM).
I saw that I have this issue with every app that requires the NFC permission because...well...there is no permission to turn on.
Can you see the NFC permission on smartphone or app preferences on other Mi10 (umi)?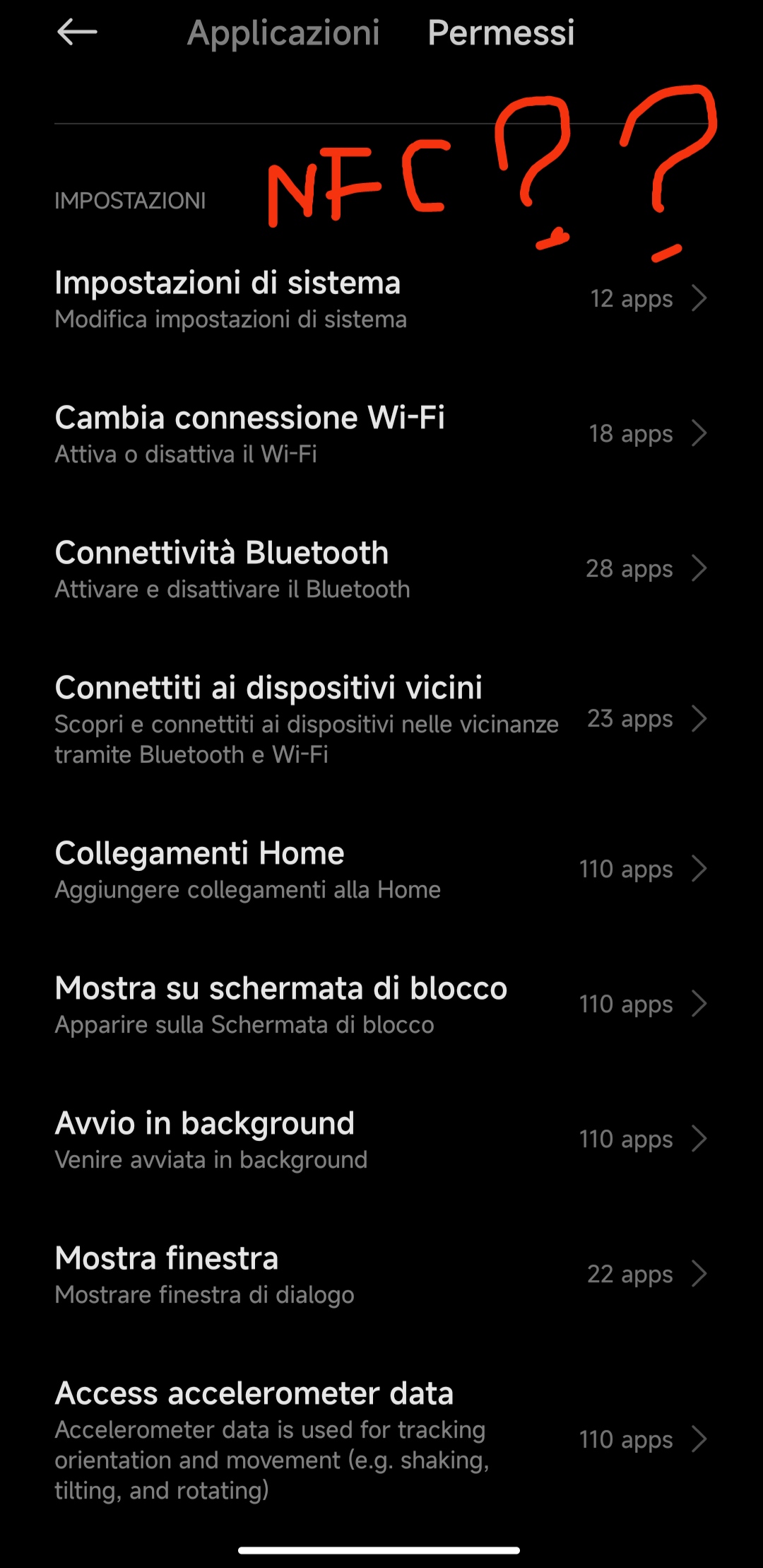 I searched for the NFC permission but there is no option available.
NFC only works with Google wallet because I assume that it is a native option. I have already done some payments with Google Pay with zero problems.
While on Hardware test (accessible by tapping 5 times on "kernel version" in Settings>My device>Detailed info and specs) NFC doesn't work
On Mi10 5G with xiaomi.eu V14.0.2.0.TJBCNXM stable
Last edited: