Hey everyone,
I'm not really sure where I should post as there is no Xiaomi Mipad section at the moment. I wrote a quick review with some pictures/videos sample, so it thought some of you could be interested!
Most of you probably know that there are a lot of fake Xiaomi products being sold everywhere. I personally had a bad experience but finally got my money back. Since then I'm exclusively buying from the official shop as I live in China. It's quite hard to get something there because everything is sold-out in a few secondes and the server has to handle so many connexions. But I was fast and lucky enough to get my Mipad at the first attempt!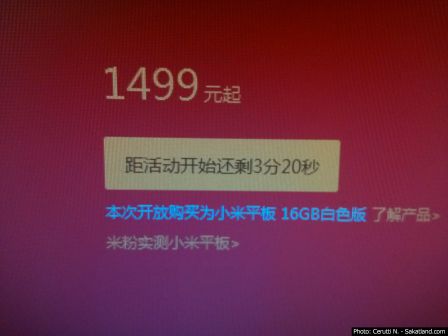 ("
3 minutes and 20 secondes before the selling start
")
I just got it today so I only used it for a couple of hours (the time to configurate everything and then my wife stole it...) but here are my first impressions:
No surprise for the box, it's the same simple carton box that protect well every Xiaomi products: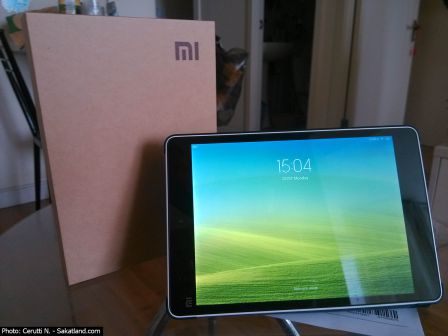 Easy to hold; well like any normal tablet.. The initialisation is fast and simple.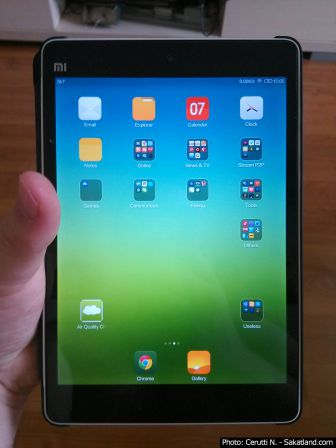 It comes by default with less applications than the smartphones. Google Play is not installed by default so need to install the app to download them. No surprise in the interface which is very similar to Xiaomi 2 and 3: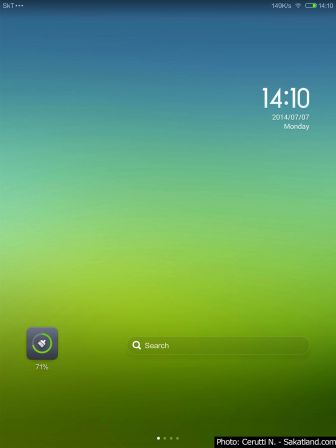 There are a few differences in the top menu and the settings but everything is easy to find: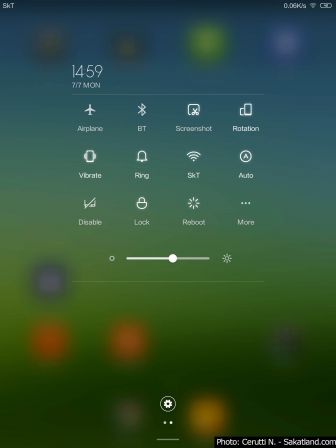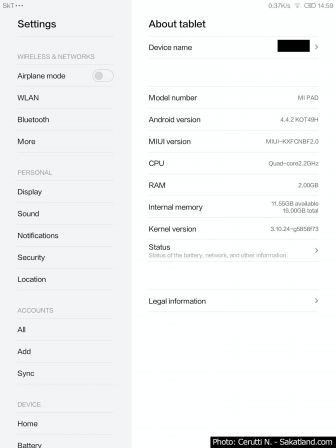 The quality of the 8 megapixels (3264x2448) is fine and actually quite close to the one of my Xiaomi 2. Here are some pictures I took with it. I didn't edit anything. As the original camera application is very basic, I used also Camera360 and CameraFV-5. You can compair the pictures taken with them:
1)
Original application
2)
Camera360
3)
CameraFV-5
I then only used CameraFV-5 for the following pictures. You can click on the links to open the original file: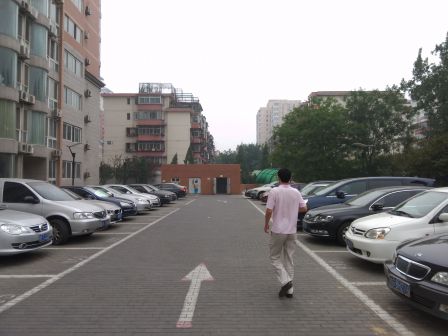 Original file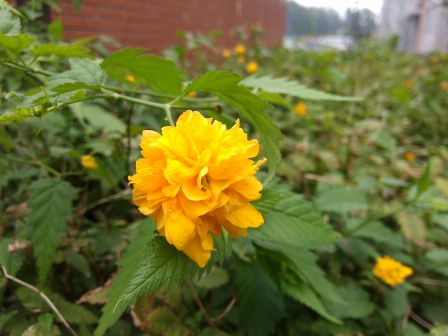 Original file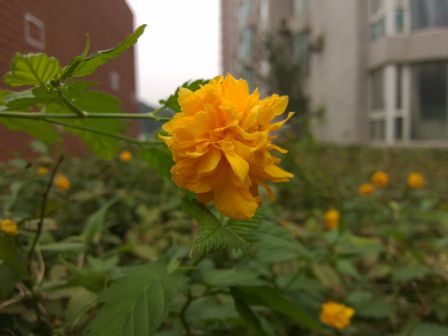 Original file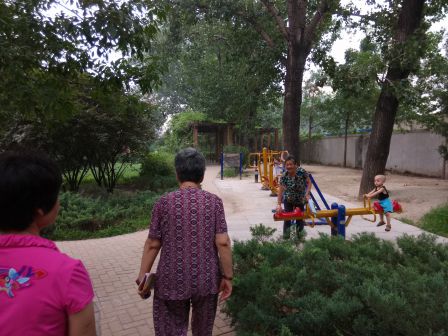 Original file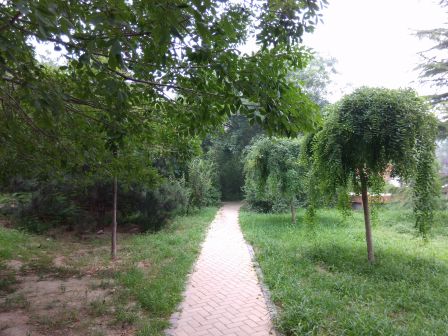 Original file
I also recorded some video and quickly edited them together in a 1080p file. You can download it here:
Mipad - Sample video 1080p
I can't complain for the performance with that hardware:
- Dimension: 135.4 x 202.1 mm
- Screen: 7.9" (2048x1536, 326 PPI)
- CPU: NVIDIA Tegra K1, quad-core, 2.2 GHZ (ARM Cortex A15)
- GPU: NVIDIA Kepler (192 core CUDA)
- RAM: 2GB (LPDDR3)
- Memory: 16 GB (soon there will be a 64 GB version) with the possibility to add a Micro SD card up (up to 128 GB)
- Wifi: 802.11/b/g/n/ac (Bluetooth 4.0)
- Battery: 6700 mAh
Screenshots in CPUZ: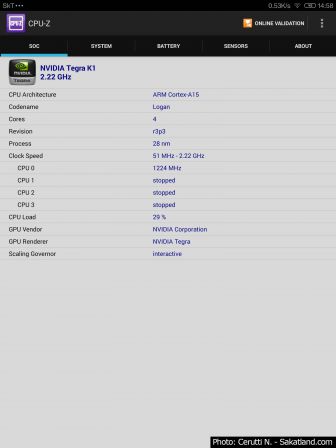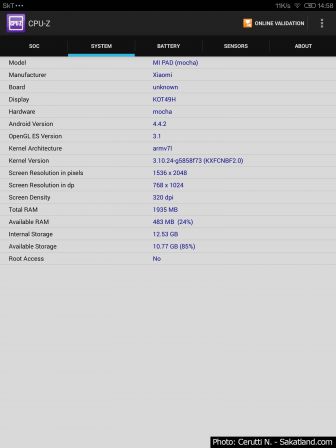 And if you still are suspicious it got a score of
36'870
in Antutu!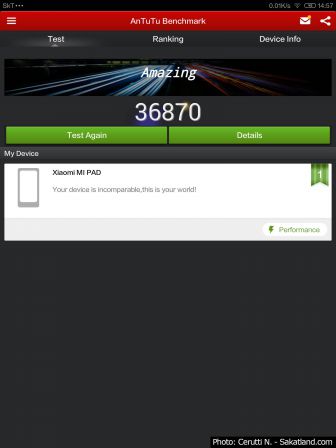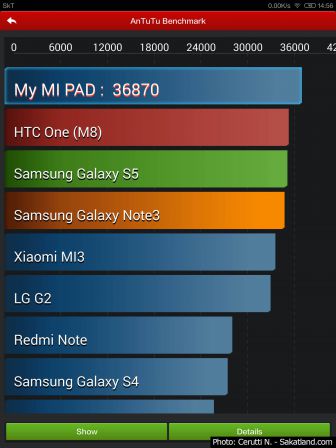 Like the Xiaomi smartphones it's still possible to save some battery with a economy mode.
In conclusion I think that for that price of 1499 RMB, Xiaomi really managed to make another amazing product. I haven't found any particular issue with it as far except that the application to take picture is way to basic. But that can be solved by installing a more advanced one. Otherwise I would say that with a sim-card slot it would have been a blast but I suppose this will come in the next version!
Original article on my blog (in French):
Sakatland
Digitally yours,
Sakat