Hi.
I am from UAE and I have some issues with my MI 11 Ultra China rom.
1. My phone Rear Display is not working properly. The only thing it can do is to show the time and Battery percentage while charging. I have been searching solutions for this since almost from the day I got this phone. But nothing works so far.
2. I have received the MIUI 12.5.17.0 Stable Update while ago and when I go to MIUI version page it is showing as the below ;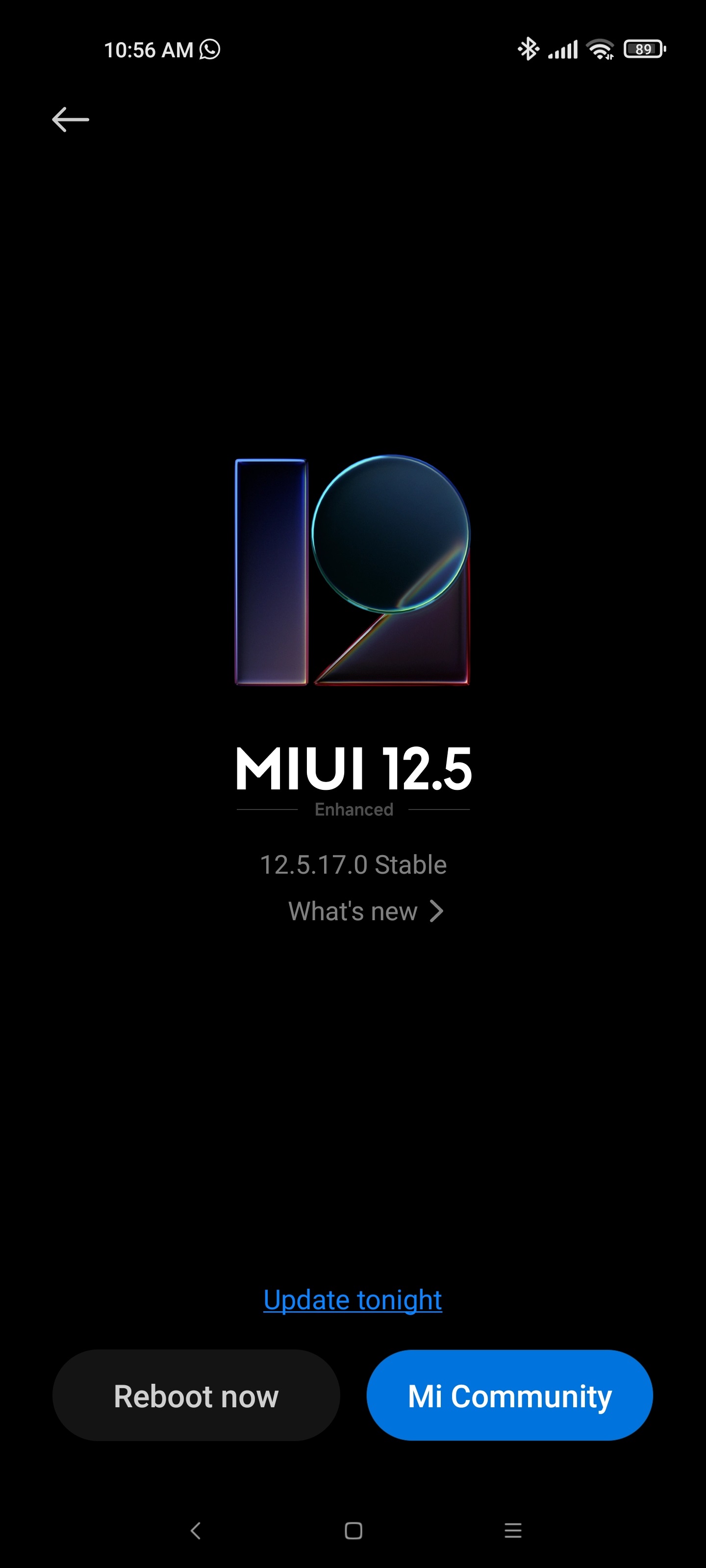 it doesn't show the three dots to go to the settings even. I have restarted the phone and try to update again but nothing can bring back the three dots.
3. Bluetooth connection is getting disconnected over time. I have been using Bluetooth earphone and my Galaxy Watch Active 2 simultaneously. But it keeps getting disconnecting lots of times. it shows in the settings as connected every time. but every time I had to go to Bluetooth settings and tap on the connected item again to properly use the Bluetooth item which is very annoying every time.
These are the main issues that I have been facing right now which gets me to thinking twice to before recommending the MIUI to anyone. Is there any way to resolve these matters??