I know we aren't running a complete version of MIUI yet but with the latest version for the Mi Pad from here - 4.8.22 - I have just run AnTuTu and the results are amazing...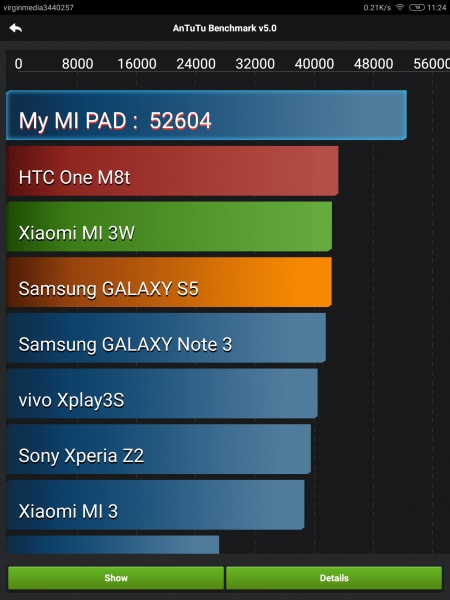 Also according to the Global Top 20 my device is currently at NUMBER 6!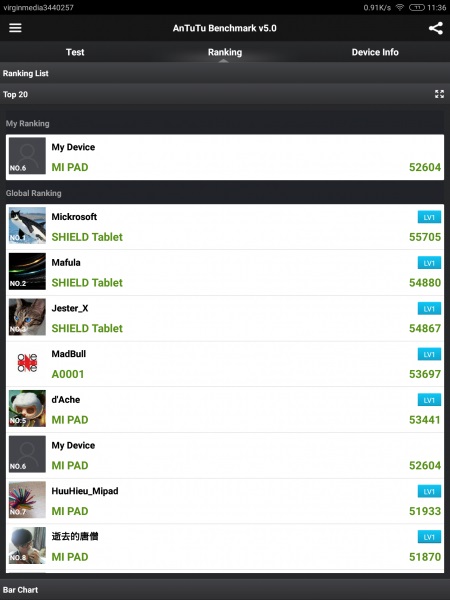 Shield owners may be thinking - "We pwn u!" BUT the Mi Pad runs the benchmark at a higher resolution than the Shield so it is expected to get slightly lower results.
The hardware inside this thing is good quality and amazing. We just need to UI to complete it then we have a totally amazing tablet.
Well done and thank you Xiaomi! Please keep up the good work and get the completed MIUI out for this device ASAP so we can enjoy it and show it off at it's full potential!