Is fast! 1.8GHz quad-core NVIDIA Tegra 4 full A15 Architecture
28nm process technology, energy saving Core 4 +1
Using the world's first full-Cortex-A15 architecture quad-core processor, is by far the leading processor architecture, the performance is A9 architecture 240%, Tegra 4 to achieve a number of significant improvements:
Per second for 115 billion floating-point operations, beyond iPad4 nearly 25%. Optimize web infrastructure, web browsing and even improved compared Tegra3 160%.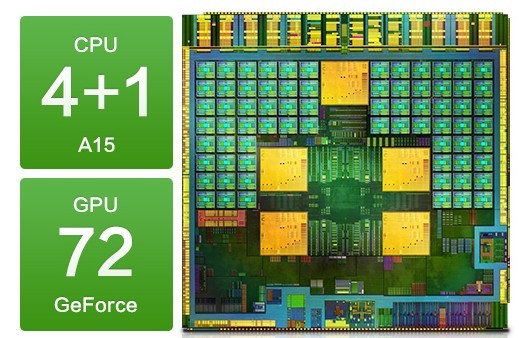 4 +1 power core, very fast, but also very power.
Tegra4 in four CPU, is also equipped with a variable frequency of the "Power Core" to achieve multi-processing energy-saving features (Variable SMP)
Quad responsible for the graphics processing, large game high computational task, and is responsible for the standby power core, music and other low computational tasks.
Processing tasks through intelligent distribution, power consumption 45% lower than the Tegra 3.