Hi everyone,
So, I finally managed to install this awesome ROM on my Mi10T and I want to share my experience, though this post is more like first impressions since I only have one and a half day using it.
INSTALLATION
After unlocking the bootloader, the installation was pretty easy thanks to
this
guide and the TWRP that xiaomi.eu provides. Just boot, install ROM, wipe and reboot, I'd say it's pretty noob friendly, so no problems there
FIRST BOOT AND SETUP
Nothing much to say here, the setup performed as usual, felt like I was using a legit Global ROM, Google services are pretty well integrated in the setup, for everything else like PIN, fingerprints, more accounts went good.

PERFORMANCE AND SPEED

Not sure if it is placebo, but after using this ROM for a while, my phone felt like it was brand new, again, it feels really fast, the way the system responds to gestures and touches, it just feels way fast than global ROM, there are no drop frames (or at least a haven't noticed any) and since this phone's got a 144hz display, it feels like these 144fps are constant, always, while using the system, well not exactly, there is AdaptiveSync obviously so things like YouTube or Netflix, the screen goes down to 60 or 24 for saving battery. Even the fingerprint unlock is a bit faster.
edit: I compared with someone with the same phone but with the Global ROM, and there was some stutter on the Global one, that xiaomi.eu didn't have and they told me they felt some difference, so yes, there is optimization.

BATTERY

I can't tell a lot about battery since I only charged the phone once and it didn't reach 100% and have only used it with this ROM for one and a half day.
I would say it's about the same but not sure, I've been installing all my apps, restoring some backups so that consumes a bit extra, however here is a screenshot of the battery usage, settings page: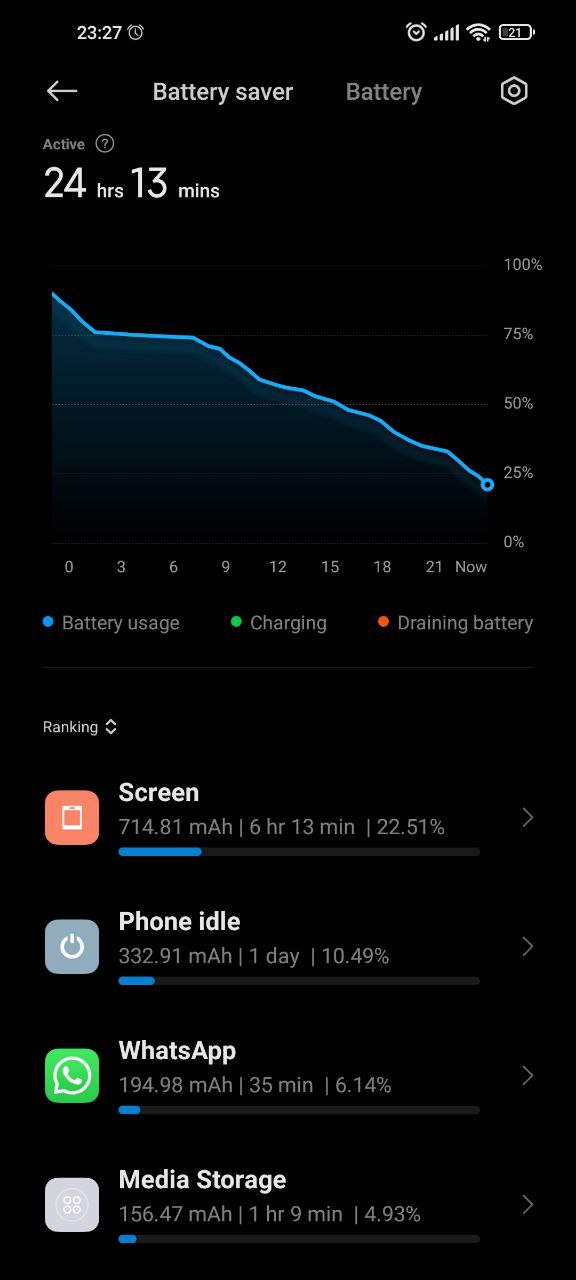 FEATURES AND MIUI
Since this ROM is based on the Chinese ROM's, apart from being faster and better optimised, Xiaomi keeps all the goods in China, so this ROM feels richer and a lot more complete than the Global ones. There are small things like the haptic feedback (which feels awesome on this phone by the way) that might seem like nothing, but it makes some difference still.
CERTIFICATES/SAFETYNET/ ALL THAT STUFF
Not that much to say here, if you follow the correct procedure, Widevine should be at L1, play store should be certified and SafetyNet should be passed. For me, all went smooth and all certificates working as expected. Screenshot of Netflix info: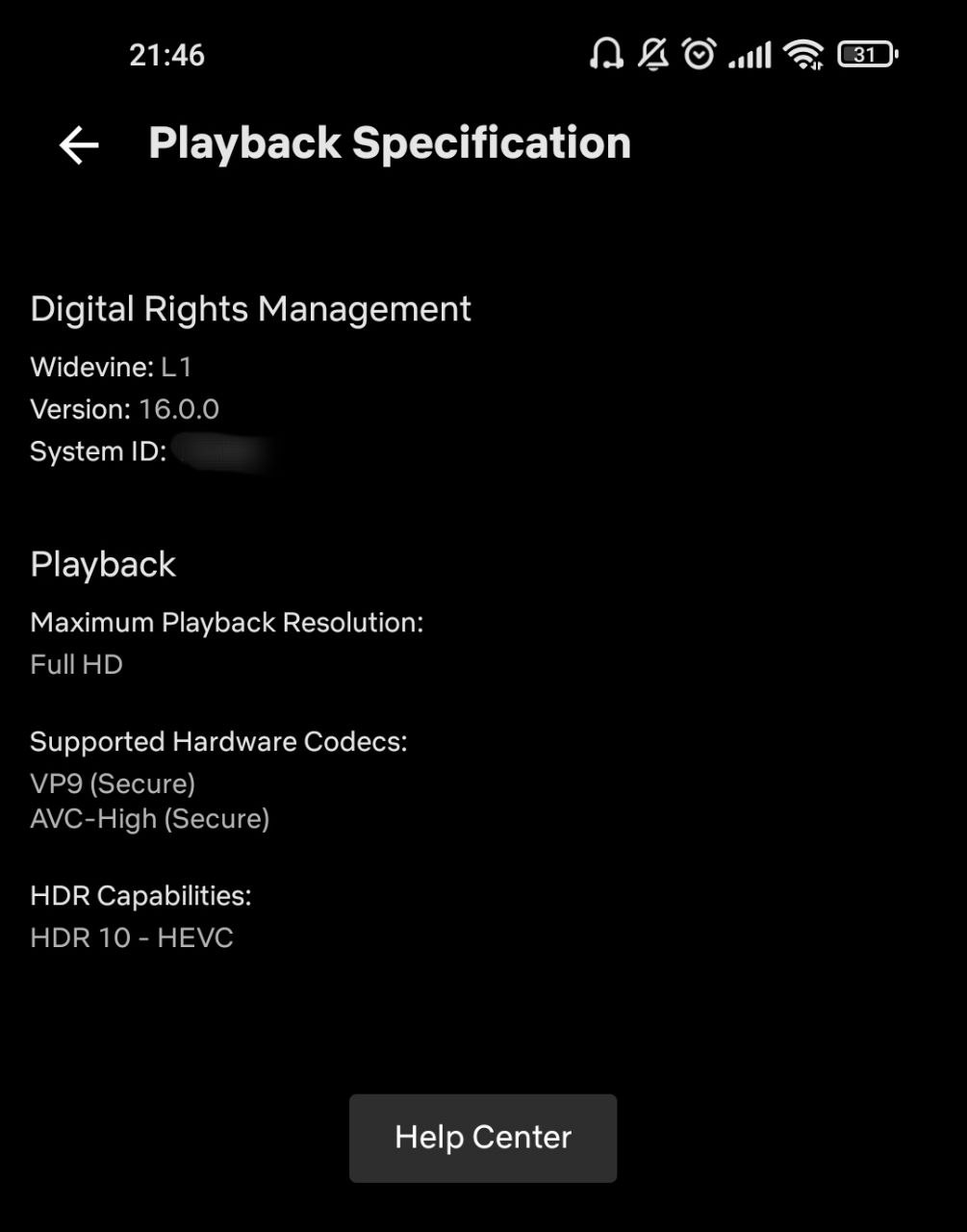 PROBLEMS AND BUGS
In my journey with this ROM, I have only encounter two small problems:
Some media notifications lose their controls. Also sometimes an app that's playing something, doesn't appear at all in notifications and lockscreen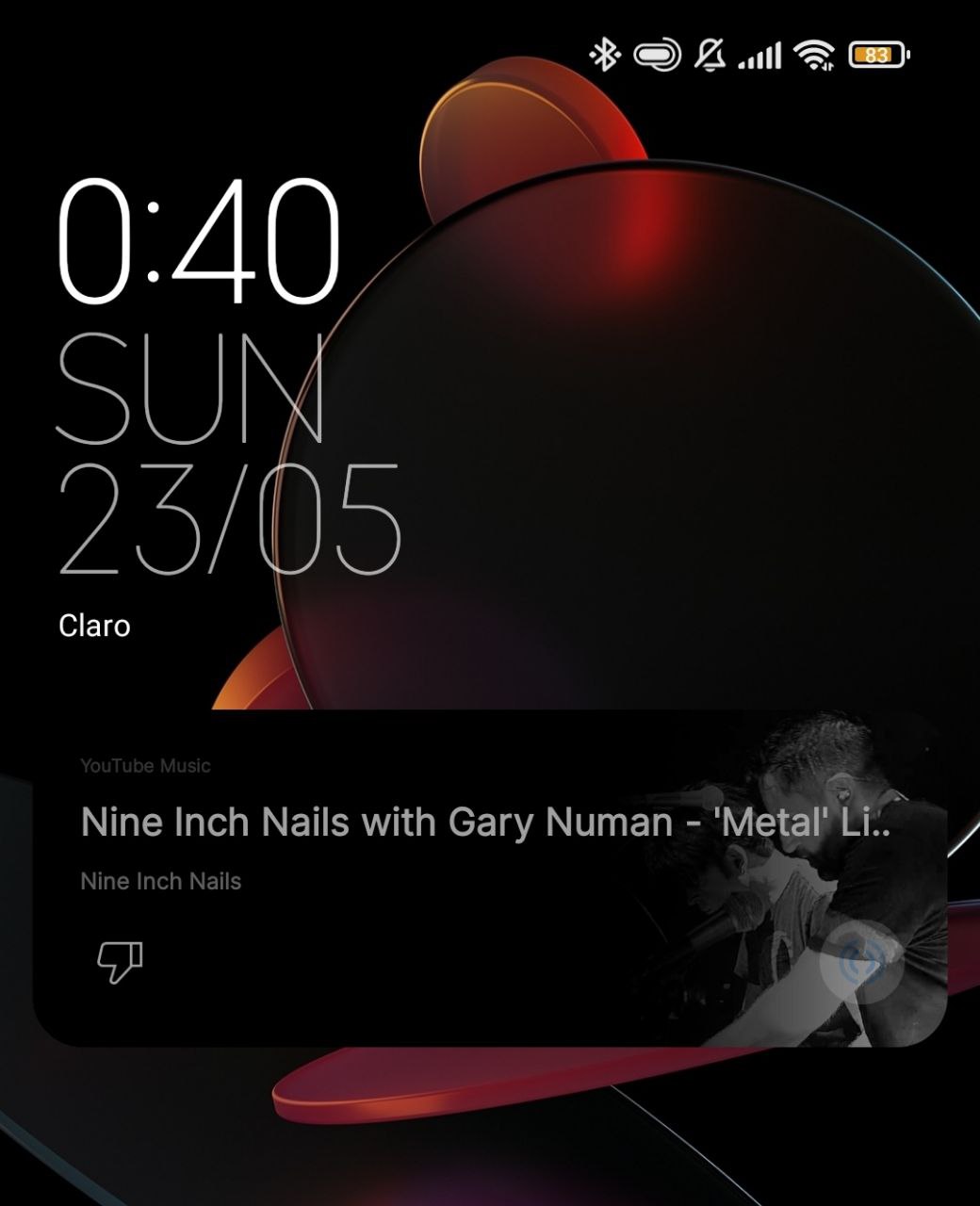 Trying to enable the clipboard privacy protection and approximate location settings, fails. After enabling them and going back, they get disabled: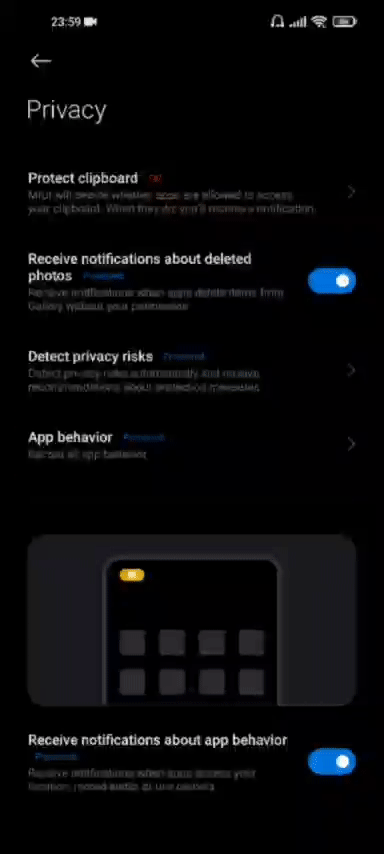 THAT'S ALL FOR NOW
So these are my impressions with this awesome ROM at the moment (feels like I'm back at home since I used it on my previous phone) and all I can say is thanks to the xiaomi.eu team for their awesome work and also thanks to the community who helped me to install and get the correct procedure to do it.
Also this post goes to
@vret123
since they wanted me to share my experience with this ROM
Thanks again to everyone
Last edited: