Hi to all, I have a Mi 9 SE with twrp-3.5.2_9-0-grus installed.
Within TWRP I did a factory reset and installed xiaomi.eu_multi_MI9SE_21.7.28_v12-11, after rebooting to system following message comes up: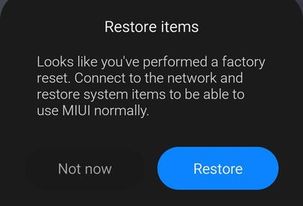 After hitting the Restore button, some MB are downloaded and another message comes: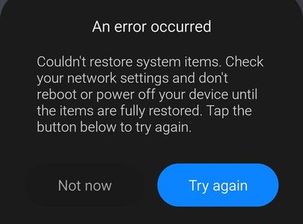 Hitting Try again produces the same message.
I tried the stable version xiaomi.eu_multi_MI9SE_V12.5.1.0.RFBCNXM_v12-11.
After reboot during initialisation the Mi Account comes up and restored a lot of things inclusive system. No error message.
In the next step I installed the xiaomi.eu_multi_MI9SE_21.8.18_v12-11, format data no factory reset, again error.
I want to stay with the weekly ROM, but without errors. Can anyone help me? Backup and restore function is without success.