I am using Xiaomi 10 Ultra with MIUI 12.5.6.
I have setup Android Work Profile to access my work email.
Any email that contains a link in outlook that i want to open, I cannot open it because I get an empty screen which is supposed to let me choose which browser to open the link with: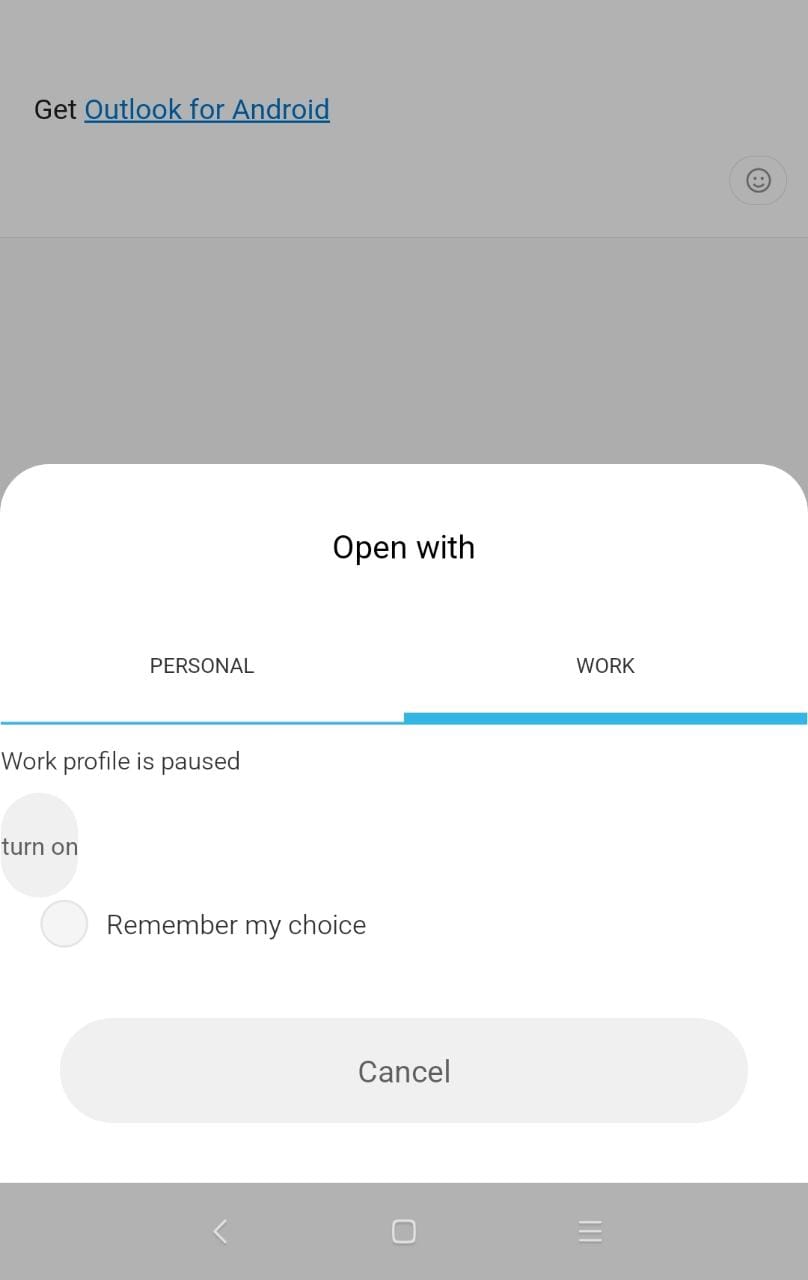 as you can notice, there is message where it says work profile is paused, however if I enable this, it doesn't do anything and still i don't see any app that i can choose to open the link with.
I have checked with colleagues of mine but they use Samsung and it works for them just fine.
any help is really appreciated here