Hello,
Currently I'm under MIUI 12.5 Weekly build (28.12.20).
Everything fine except certain issues.
1) I use Microsoft Edge browser and Spotify, both apps can't show menu/control buttons properly after this update. Instead of icon it just showing a "sign" like below: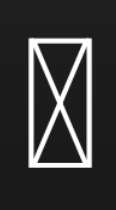 2) I don't have dual app account. Still I am randomly facing "no SD Card" issue when I open the camera app. Each time I need to open Dual app settings, create a dual app and delete it manually and reboot the device to resolve the issue.
My installation was a fresh install (Format Data, clean wipe etc.). Any help regarding above mentioned issues?
Note: I heard that both problem exists in 12.5 CN ROM also, so it's normal that EU ROM facing same. Any workaround to fix?