1. Enter the string * # * # 86583 # * # * in the field for dialing numbers, a message will appear after the last character, which must end with DISABLE. If ENABLE, we repeat the string again. This will allow VoLTE because this menu is hidden by default.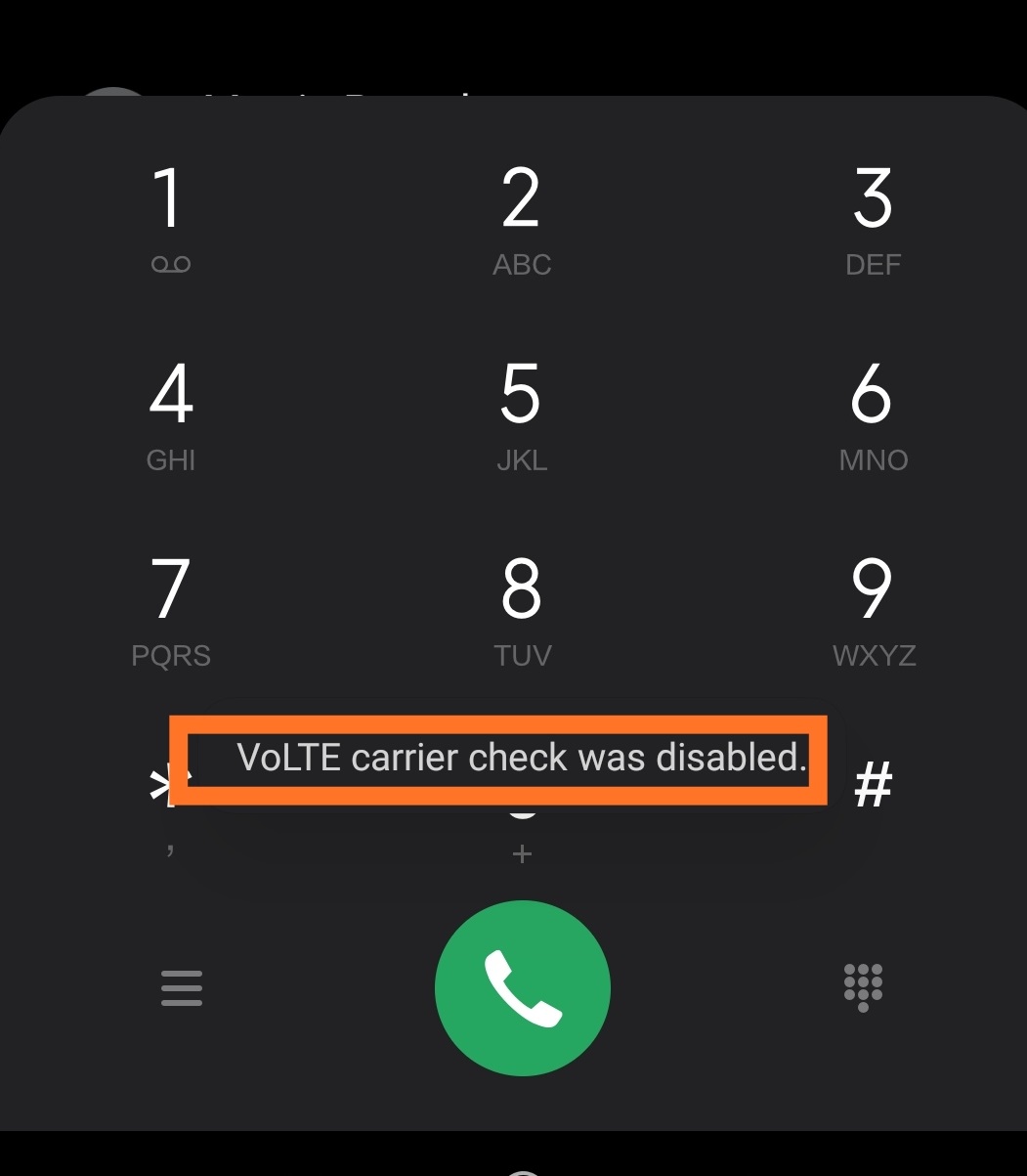 2. Enter the string * # * # 869434 # * # * as above, again the message with DISABLE must appear at the end. We have enabled VoWIFI.
3. Using the SIM card settings, we adjust the SIM card number in the international format, ie + 4xx .... I don't know if it's necessary, but some sources state it, so I listened and set it up.
Activate VoLTE and VoWIFI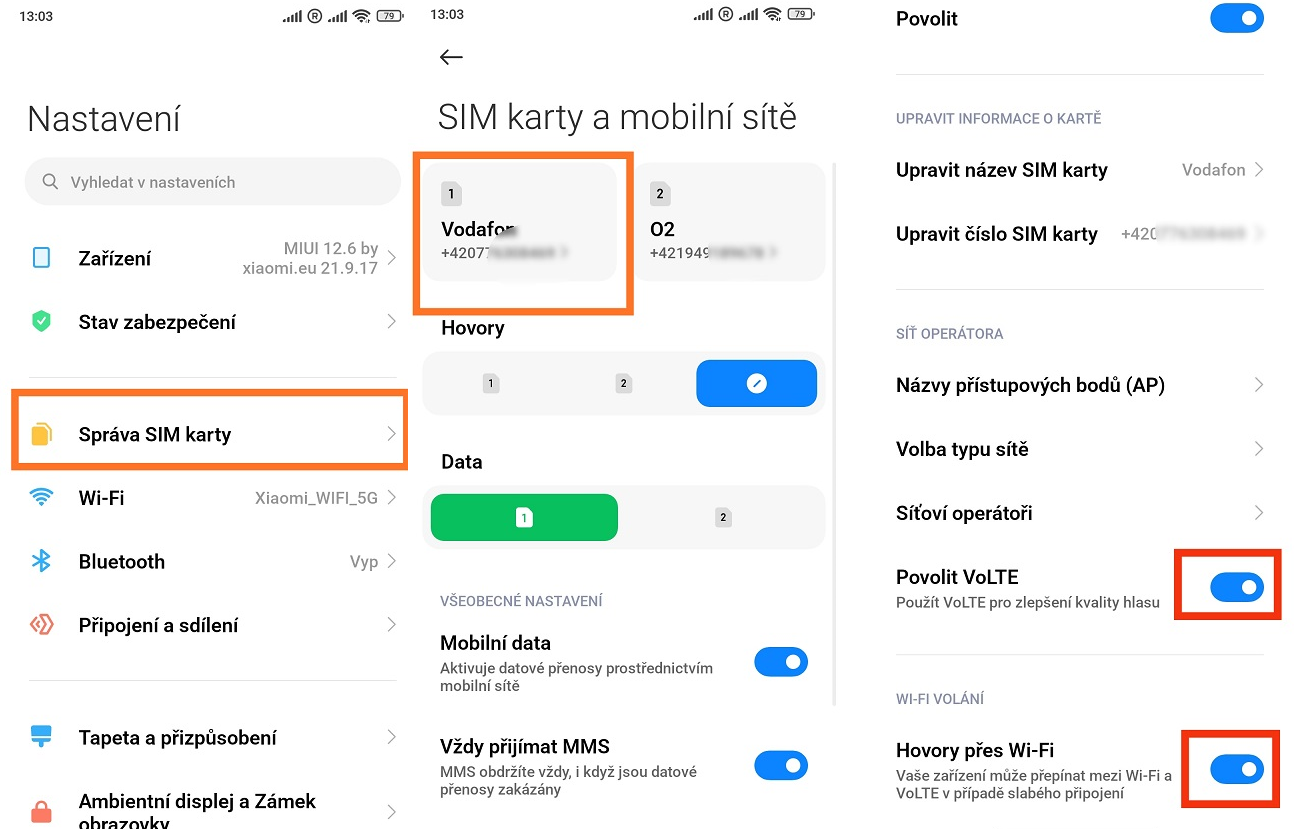 3. enter the code in the stock MIUI Dialer app:
* # * # 663368378 # * # *
then "MBN config loading and activing tool", then "Advanced" button. You should see that "oem_sw.txt" is selected for the auto-detection list - set it to "mbn_eea.txt" and then "Validate" and "ok".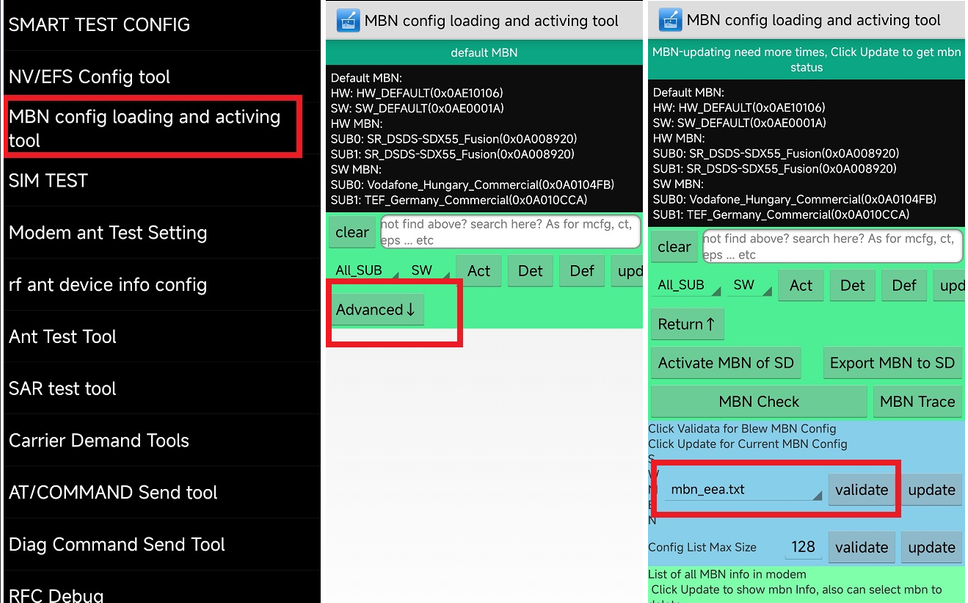 4.
Restart the phone
and both functions should be active. We test VoWIFI by selecting the mode on the plane and then turning on WiFi and trying to call someone. If we succeed, we have won.
If that didn't help, follow the instructions in the link:
I have been searching across internet to enable VoLTE and VoWifi on my Xiaomi Smartphone. But didn't find a proper official or unofficial documentation on How to enable VoLTE and VoWifi on my Xiaomi Smartphone running MIUI. I m on EU MIUI weekly beta build. I would like to share two different...
www.miscw.com
Last edited: