As it's my first post, first of all congratulations for this great rom! There may be problems, but I love the work that's been done on the UI, as a UI designer myself.
I'm having three issues that break the experience though (on my Nexus S @ MIUI 2.2.10):
1) Selecting 'Settings > Data usage' crashes the Settings app with an IndexOutOfBoundsException. I am attaching a logcat. Strangely, the Data usage app is working if I go to Tools > [some chinese text!], as seen in the attached screenshot. I've tried changing the language to English UK or US, but nothing changes.
2) I generally store phone numbers with the appropriate country code prefix (e.g. +30 697XXXXXXX). However, when I get a phone call from numbers that are from the same country as I, the number appears on my screen without the prefix (e.g. 697XXXXXXX). The caller id works, as I see the name and photo of the person calling. However, when I go to the calls list in the dialer app the name does not appear, and if I tap on the number, I go to the unknown contact's screen instead of getting to the stored contact's screen. I am attaching a screenshot for this issue too.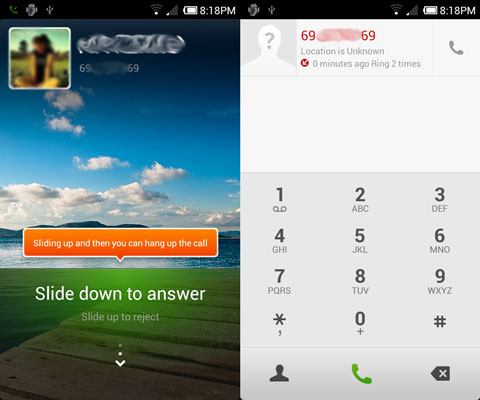 3) When I installed the rom (after full wipe, etc) the notification sounds (call, sms, notifications) are all set to silent. I don't have any problems when changing the sound settings, as some users have reported. But it would be great if the default setting was something other than that!
Also, I can't find any GB MIUI rom for Nexus S. Is ICS the only available option now?
Sorry for the long post.
S