After installing the A12 update on my Mi 10, I installed skkk's TWRP. However, when going into the reboot menu, I noticed something weird: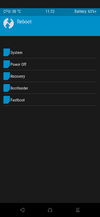 If I tap the "bootloader" entry, it reboots to the familiar mode (RIP Mitu btw) where I can flash partitions using the fastboot tool on my computer .
However, if I tap "fastboot", it reboots again to TWRP in "fastboot mode", which seems to work just like the bootloader in the sense that I can use the fastboot tool to flash partitions, but where I can also toggle between fastboot and adb mode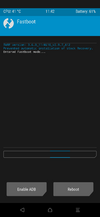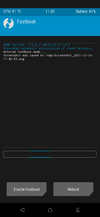 This distinction is not exclusive to TWRP, as I get the same results if I do
adb reboot bootloader
vs
adb reboot fastboot
(which IIRC before A12 would both reboot the phone in bootloader mode)
Since I can't seem to find any info online, why was this distinction introduced with the A12 update, and is it exclusive to Xiaomi devices or is it a new Android standard or something?