I decided to install MIUI 12 today and I first needed to (re)unlock my Phone which wiped all the data which I backed up first.
I set up the phone again and started the MIUI 12 installation
After the installation process the Phone is stuck on th Mi Logo constantly turning on and off.
I booted into TWRP and get the message that no OS is installed.
I reinstalled the Fastboot Rom chiron_global_images_V11.0.6.0.PDEMIXM_20200308.0000.00_9.0_global via MiFlash 2016.08.30.0 and got a success message but Phone still does not boot. TWRP still says no OS installed.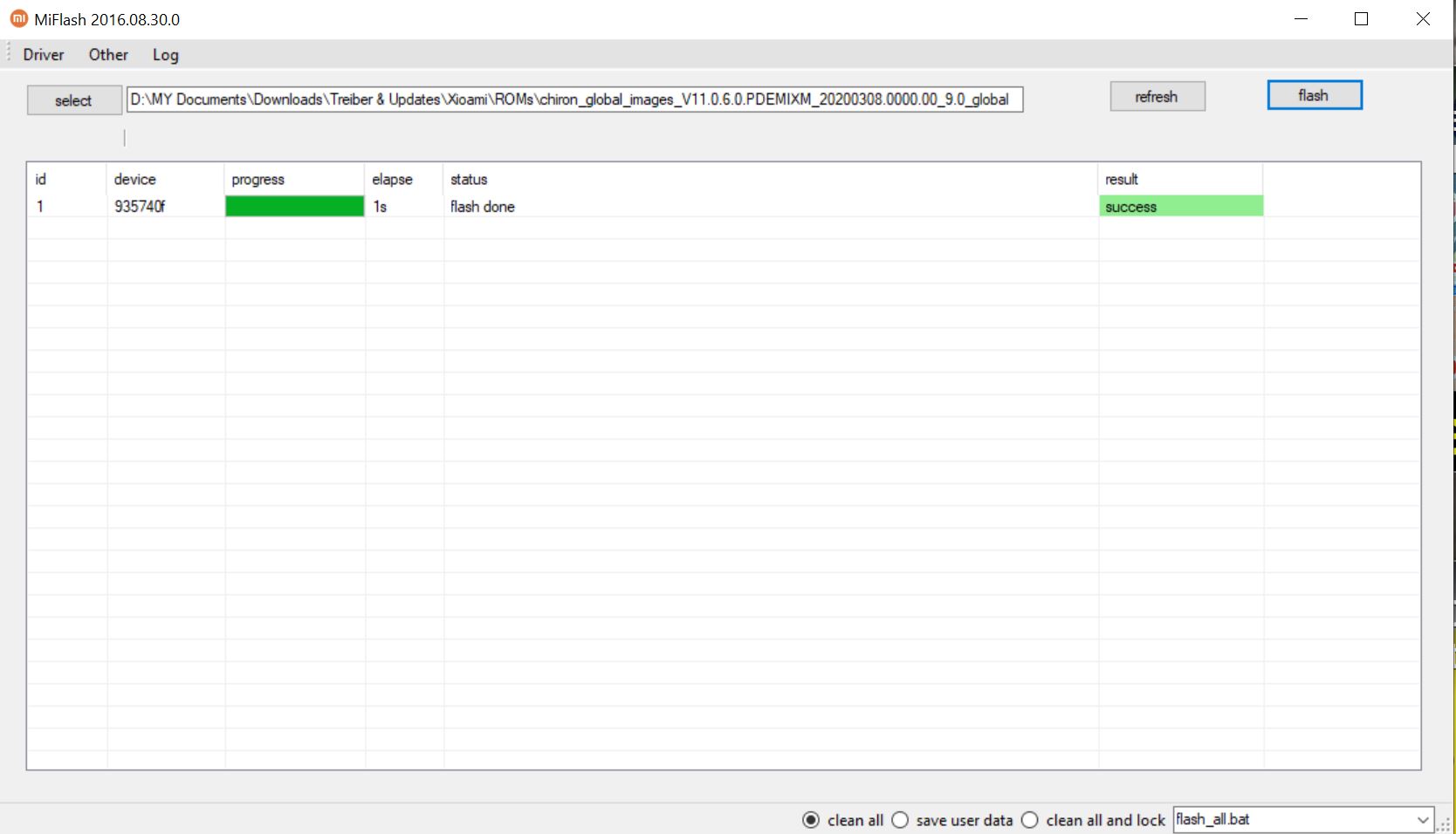 Note that the operation seemed too fast for a complete OS transfer at 1 second (see screenshot)
What am I doing wrong and how can get my phone working again?
Thanks in advance for any help.