Hi everyone,
after waiting 7 days to unlock my bootloader, today was the day. But after sucessfully unlock and flash twrp i run into a problem.
My Phone: MI10t Pro (M2007J3SG)
TWRP: twrp-3.5.1.A10-apollo-geoanto555
Current Rom: lineage-18.1-20210731-nightly-apollon-signed
Whats happen here?
The last Stable Rom has the ROM name "MI10TPro"

But in Weekly the apollopro was removed and in device now "HMK30SUltra_MI10T "
If search for the last apollopro rom i found one from 2020...

So for my phone, should i install the Mi10TPro or HMK30SUltra_MI10T?
I tied to install the latest weekly HMK30SUltra_MI10T and the latest stable.
On booth i got an installation error...
Updater process ended with ERROR: 7
Error installing zip file /sdcard/PATH TO ZIP FILE"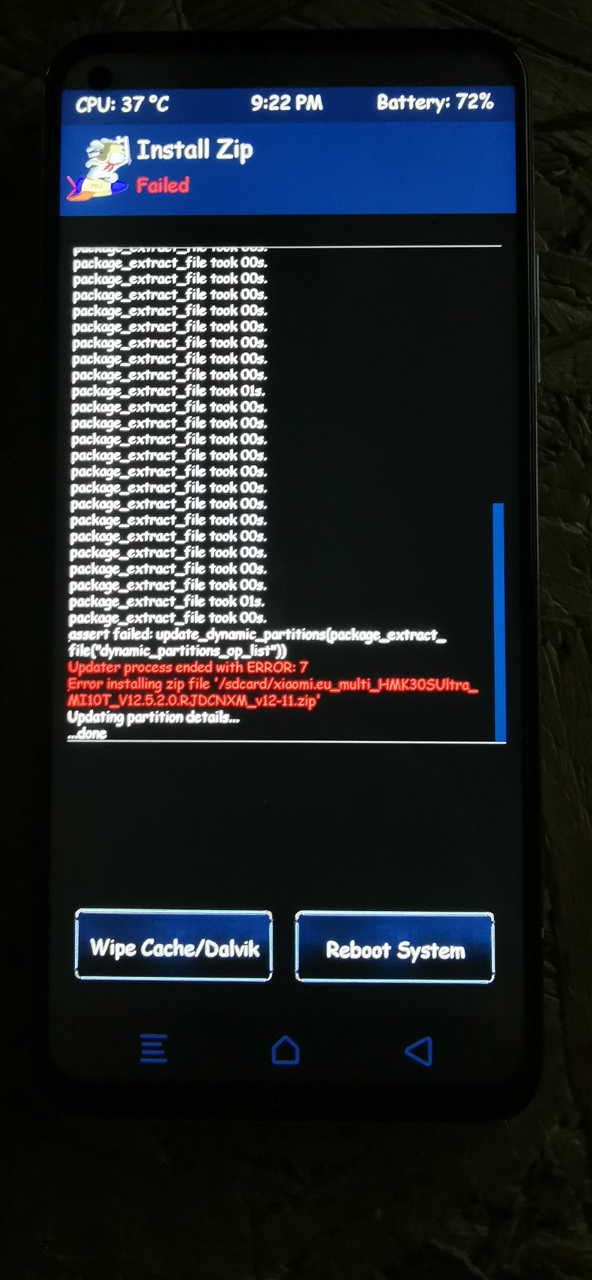 Google says to twrp error 7:
"Status 7 Error is caused when the ROM's updater script file checks to see if our mobile is compatible with the ROM we are installing, called "asserts" "
So the validation for my phone break the script... someone an idea whats wrong here?
After this fails, i tried the old version from 2020 and i run into the same problem...
I have no idea what i doing wrong and i hope really samone can help me.
Last edited: