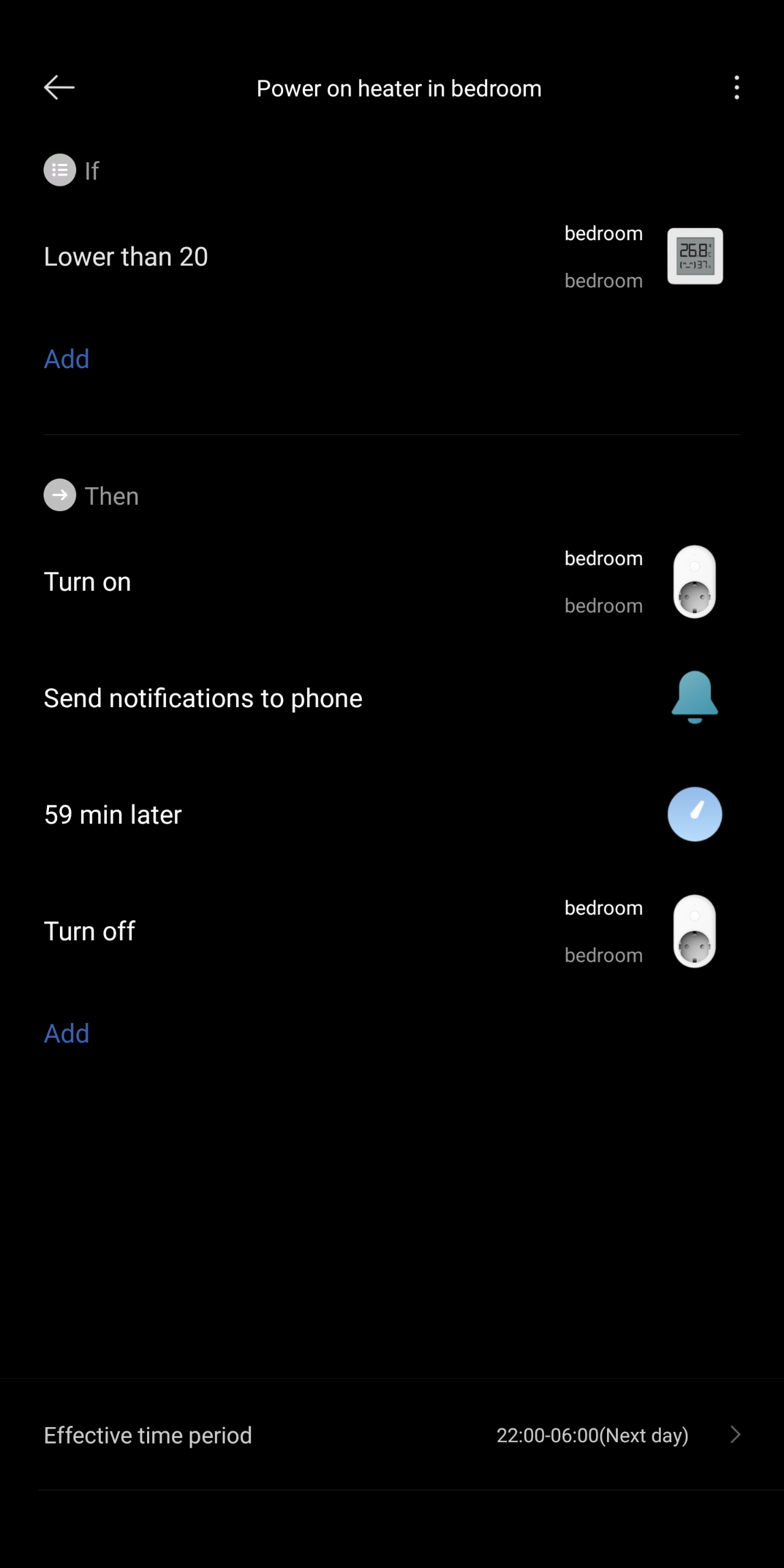 hello !
I am new in this forum!
Today I crate this scene and it doesn't work.
Rule is simple, between 22:00 and 06:00 if temperature is unter 20 degrees then power on plug. But it doesn't happen.
Please check my screenshot and give idea what I did wrong.
Thx!