Hi together,
I have the following glitch with my Mi11 Ultra (weekly 21.5.26). Perhaps its a bug or configuration issue.
The Button for "reduce Power consumtion" is missing.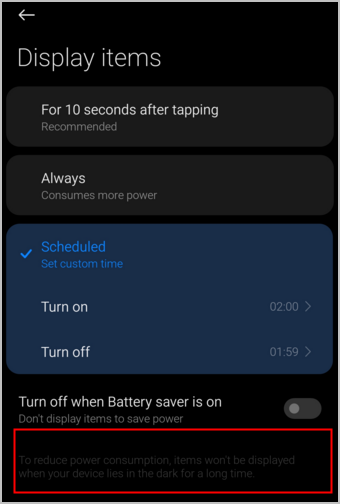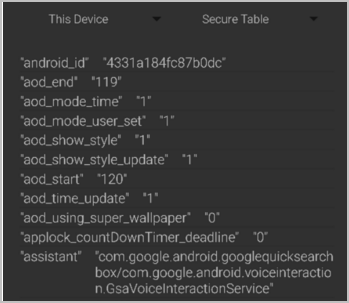 On the other hand, if I choose "always on" the entry in the secure table will not be changed.
The AOD Theme will be gone after about 2-3 hours and the Lockscreen will be black without my clock.
It does not matter if I choose "always on" or "scheduled".
# permit_disable_aod_in_dark_room -> 0
# permit_disable_aod_in_power_save_mode -> 0
Anybody else with this issue ?
Regards Kater