For example, you take a screenshot of a tweet, the filename should be like these: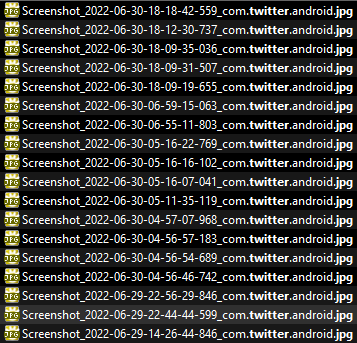 My screenshot files were named like that before I switched to xiaomi eu. I also remember that my old Redmi Note 5 that was running on xiaomi eu used to name the screenshots that way as well. I wonder what's with the change?
By the way, my current phone is a Redmi Note 10 Pro and it's on xiaomi eu 12.5.9 Android 11.