Everyone hello, 4 bugs found. so I wanted to open a subject. İf bad english, sorry I learned a little.
MIUI 12 beta xiaomi.eu version: 20.5.14
Mi 8 lite phone MIUI 12 beta xiaomi.eu last version is installed
1. Notification bug:
While playing, WhatsApp notification has arrived. but the texts are not visible
2. Blur bug:
application list background no blur.
Screenshot: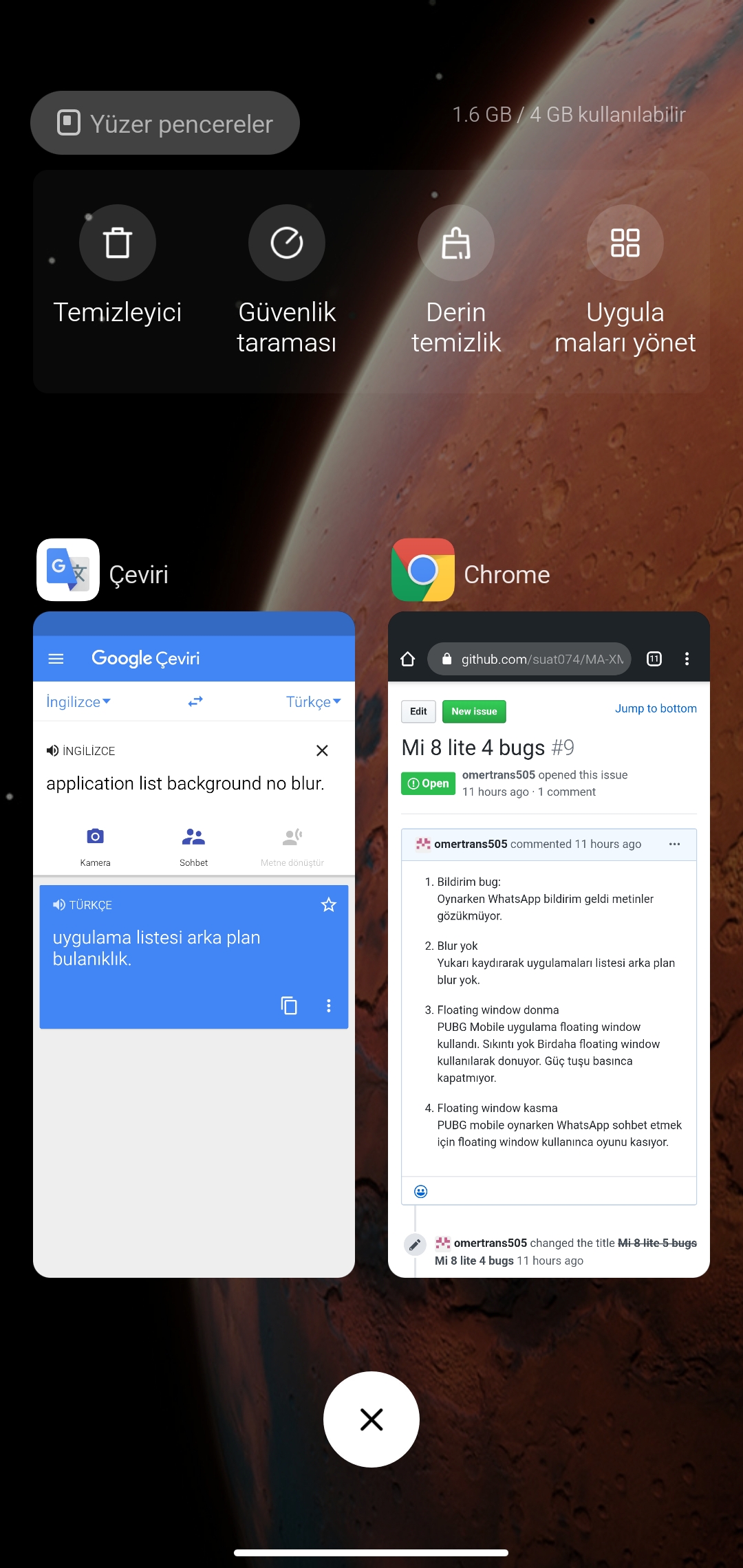 3. Floating window freeze
Pubg mobile game is used floating window. the window is working. freezes again using floating window. The screen does not turn off by pressing the power button.
4. Any game laging using floating window
There was a lag problem when using floating window and playing the game.
Thanks for reviewing the subject. It will be corrected soon.