When taking photos through some non-camera app (Viber, WhatsApp) I noticed that the produced photo is not centered compared to what I've seen in viewfinder before taking the photo.
Below are examples of what I mean:
Viber
Before taking the photo: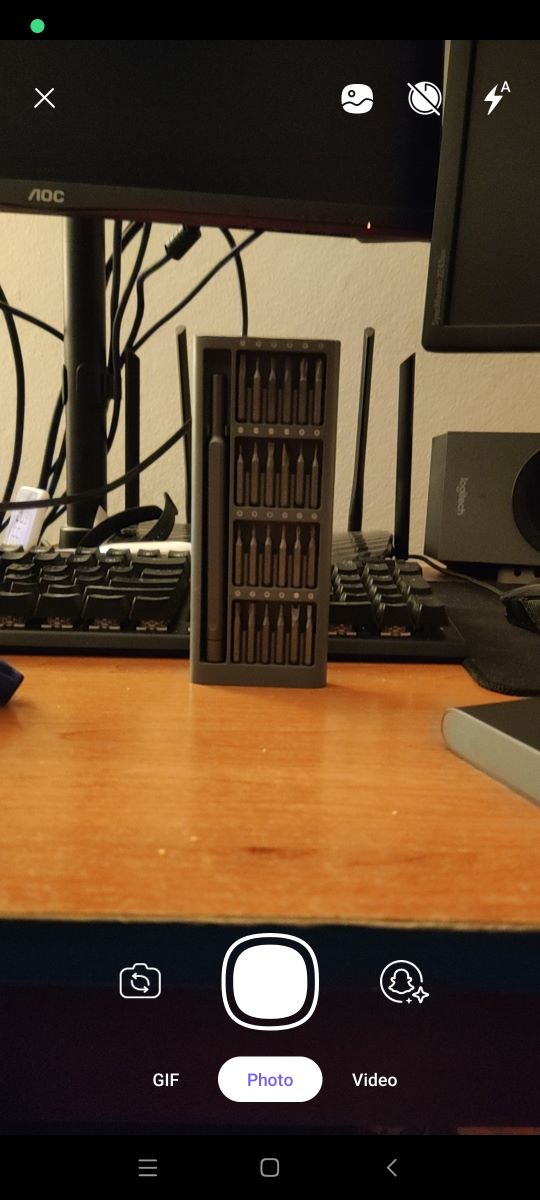 After taking the photo: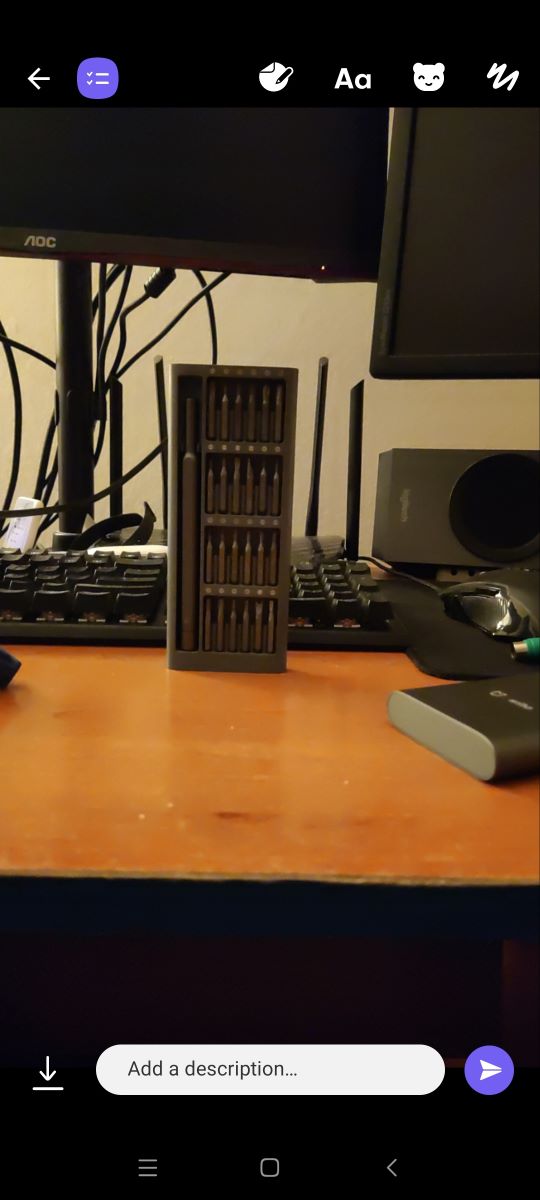 You'll notice that the photo looks as if more of it managed to fit into the frame, but the center is moved slightly to the left. For example, in viewfinder you only see part of the casing, however once the photo is taken, you can actually see letters on it, which wasn't visible previously.
Same thing happens in WhatsApp:
Before taking the photo (viewfinder screenshot):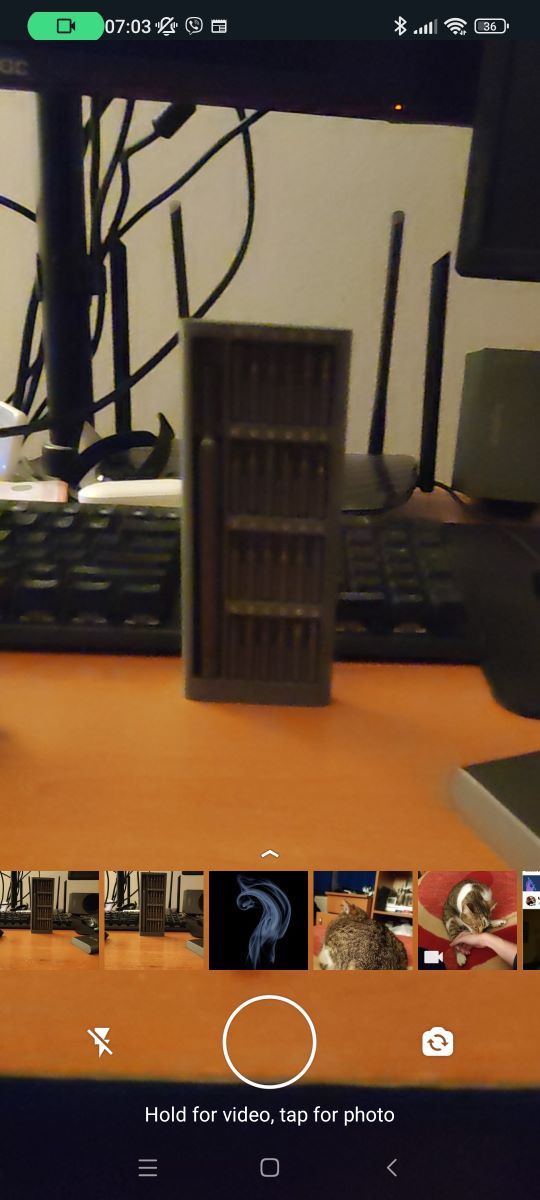 After taking the photo (actual photo screenshot):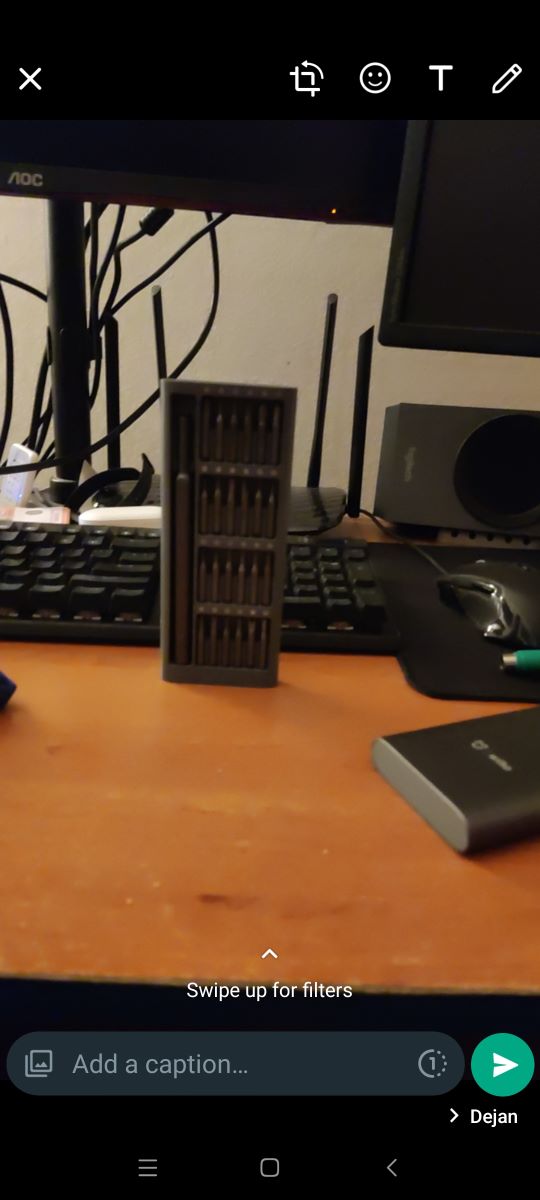 I'm using first MIUI 13 (21.12.30) beta for Poco F3, but the problem was also present previously in 12.6.
I didn't upload LogCat since no apps are crashing, but if needed, I'll add it additionally.
Edit: As advised, I'm uploading the
logcat
.
It recorded events from before entering Viber, taking photo, exiting Viber, entering Whatsapp and taking photo.
Last edited: