I've noticed a few different versions of my dancing android boot animation, and as original creator I figured I'd make a post that has the plain animation files for anyone who wants to customize for their roms. Also, I believe the source of the variations I see are coming from the UOT, which for whatever reason changed my work to to png format. The original issue is in jpg which
greatly
reduces file size. So I encourage those of you who have based your animation off of the UOT's file to redesign with mine. The difference in size is significant.
The original is the green one, and the top and bottom of the screen aren't used. As this further reduces file size, animation performance is a little better as well. I tried it with a black background, but after seeing it on the phone, I found I preferred the white. The other two are just in different colors, blue and red but on a complete black
background.
Here's a couple gif's I made to show you what the files look like. I didn't make one for blue, but the background is the same as the red:
Original Green
RedAndroid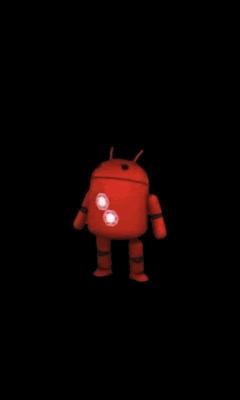 DOWNLOADS
Original Green
Red Android-black background
Blue Android-black background
INSTRUCTIONS
These are flashed in recovery and will be placed in data/local!! If you prefer to place it somewhere else (system/media, or custom folder), then just extract the bootanimation.zip file that's within download, and place where ever you wish via adb push or copy to sd card and copy/paste with your file explorer. I prefer data/local so rom flashes won't erase it.
Credits/Attributions
:
The images contained in this file are based off of the work originally done by Yukfoo Animation Studios and their talented team of artists. They had no knowledge of my creation of this file, nor took any part in it's developement or modifications to their images. However after completing the work, I humbly asked for and received permission to credit their wonderful artistic talents.
Portions of this file contain modifications based on work created and
shared by Google
and used according to terms described in the
Creative Commons 3.0 Attribution License