Hello,
After several attempts to flash my Xiaomi MI2S 16 Gb with MiFlash, I'm still at the same point: my phone is dead.
- Black screen
- No Recovery Mode
- No download mode
- Red light for 5 seconds when I connect it to the computer
- Is recognized by windows "Qualcomm HS-USB QDloader 9008"
- The battery is 100% charged (for a universal charger)
I followed this link:
http://xiaomi.eu/community/threads/guide-flashing-rom-using-miflash-mi2-3.19287/
and this :
http://xiaomi.eu/community/threads/ultimate-cure-to-the-qhsusb_dload-of-mi2-s.20567/
but .......
With MiFlash "
End of file reached (0X80070026) Open EMMC card user partition
"
The report MiFlash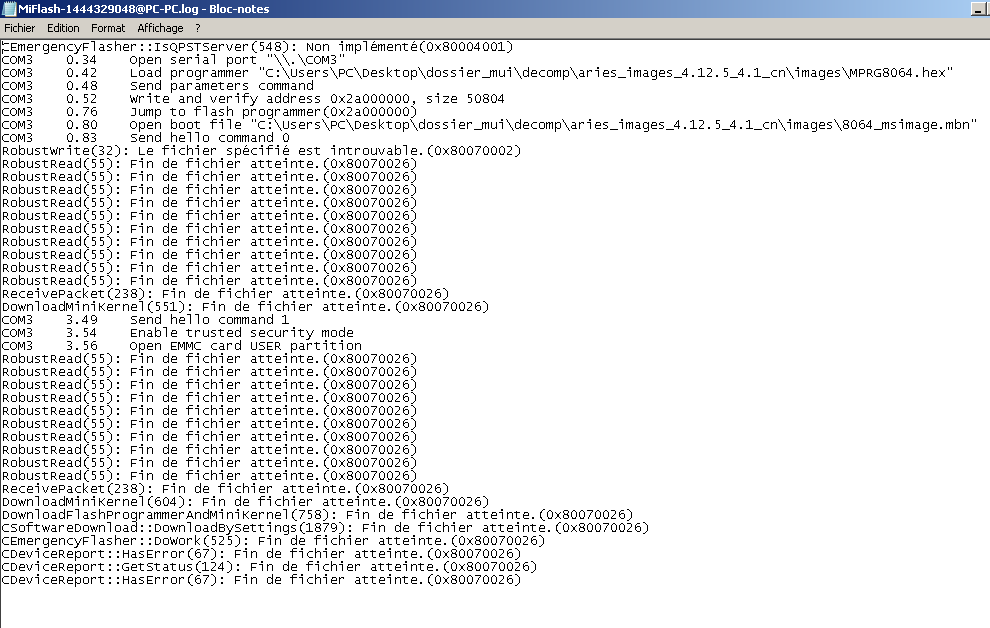 (If there is no other solution,
I can use a JTAG box so if a persone can provide me with the JTAG repair files and PIN OUT connection, will be very good
.)
Please help me !!!!
Thank you in advance