Hi guys, did someone else experienced a drastic decreasing battery autonomy in this update? mi 10 umi
Yeah. Mine mi 10 (umi) have same behaviour. Dirty flashed from previous release.
Sometimes battery drains so much that even if phone connected to low power charger it looses battery level. Discharging while charging
This battery drain started from previous release for me. And it happens in random manner. Most of the time it works fine. and reboot seems to fix that for some time. Tried clear cache from Security app, format Cache part and clear Delvik in TWRP and delete package_cache folder and performed bg-dexopt-job. No result.
Not sure, but in Setting -> Battery noticed "Other" with elevated battery usage. Or maybe its normal, idk. 29.96% and 4.46 mAh.
Today noticed this. I have AccuBattery installed for monitoring battery. I left phone charging for all night, my charger can provide about 0.5-0.8 Ah (it's a "low-power" wireless charger). So when I woke up and checked phone it shows 93% of battery level and phone was pretty warm (it should not be this warm). So I checked history in AccuBattery and it shows that phone charges normally from 1 to 100% and this took 6h 4m but then it started to discharge for 1h 36m. It's a lot of drain for 1.5h even if it was not connected to charger, but it was. This is not normal behaviour if you ask me. See screenshot
Hope this wil be fixed in future releases. This ROM is so awesome!
Huge thanks to devs from xiaomi eu!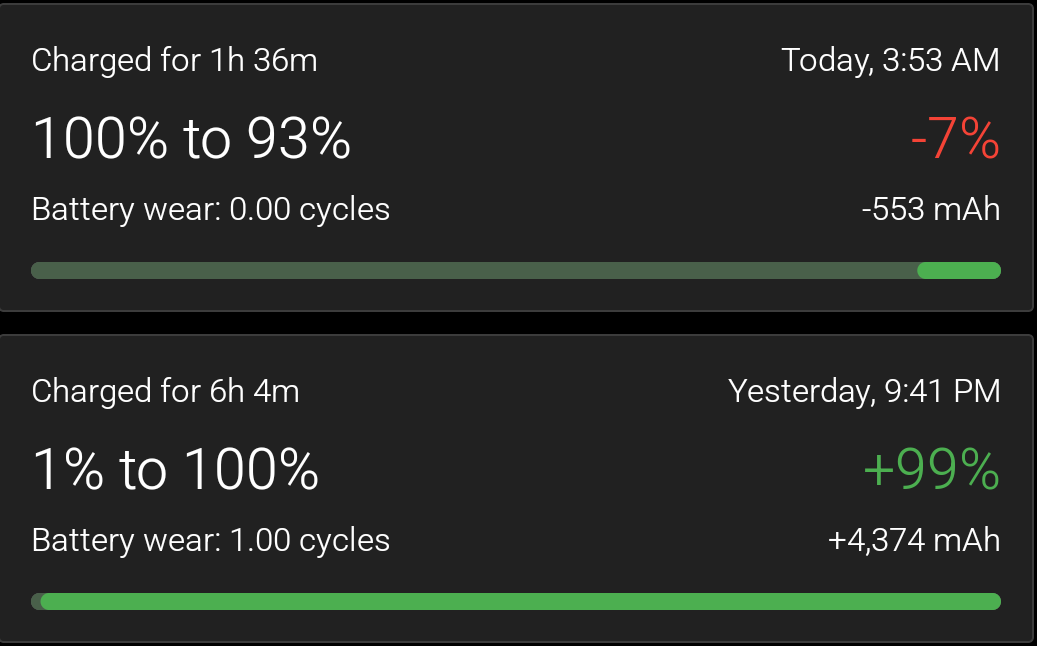 Last edited: