Hello
I have a problem.. I wanna buy MiCloud Premium but it doesnt working. When I wanna pay write me this: Mipay service connection error. I can only pay in INR, I dont know why I cant pay in euros.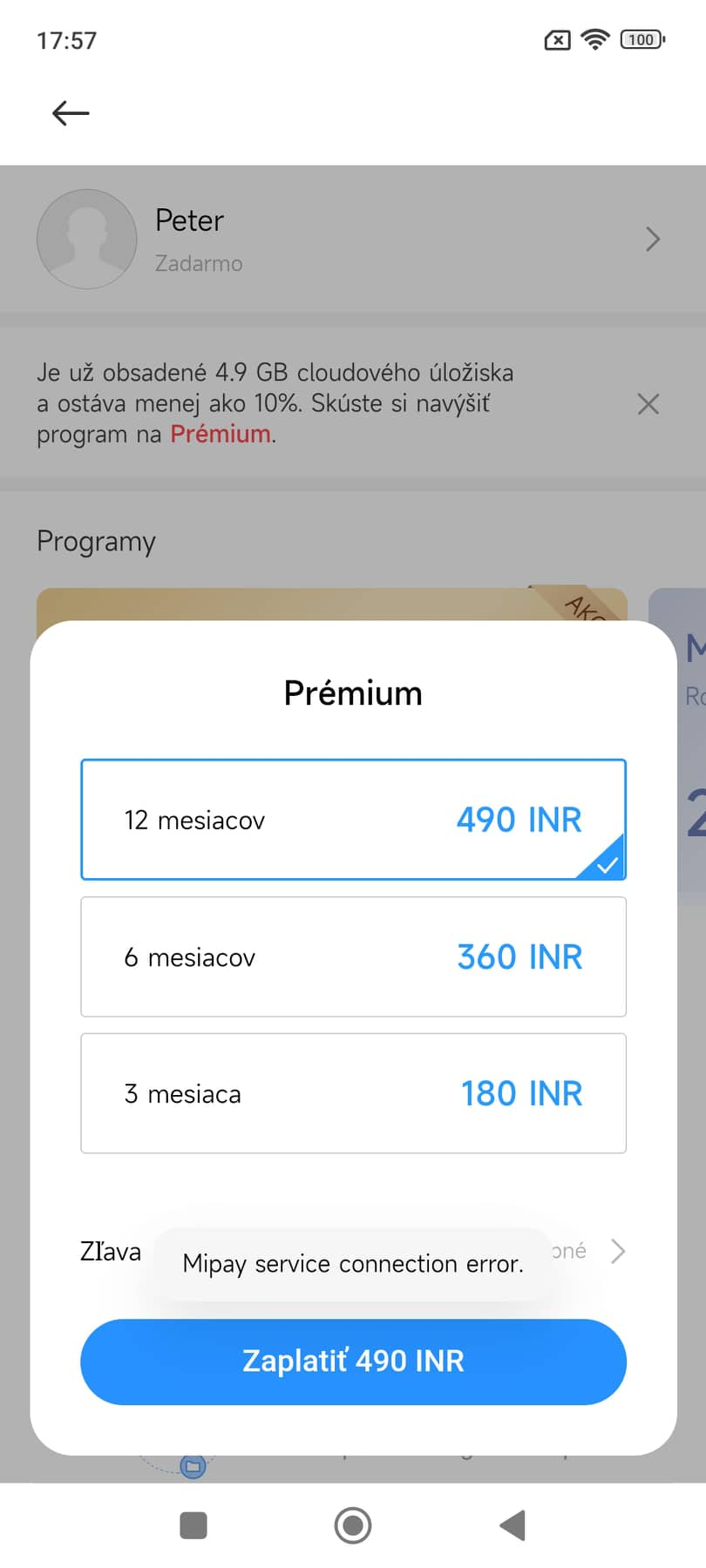 Someone said me try PayPal but It didnt work too. I wanna transfer my photos and files to another Xiaomi mobile. But I have no free space in MiCloud and cant buy Premium MiCloud.
Can someone help me with this?