Hello, I use a Xiaomi Mi 9, with MIUI 11 v11.0.5.0QFACNXM (stable) Camera App: 3.0.
I had this error before while using the Global Rom (and mistakenly posted here) but now the same problems returns so I'm back to the only place I think I could solve it.
The error: My Photo APP is corrupting the metadata on my pictures which causes trouble for me ahead, as the thumbnails stopped showing at my Windows 10 Photos App. I only keep the pictures at the cloud and the Photos App access them through Onedrive.
After I started using the xiaomi.eu rom version the problem stoped for a moment but it came back.
This is the old thread:
https://xiaomi.eu/community/threads/mi-9-camera-app-metadata-bug.54400/#lg=post-527564&slide=4
This is how the corrupted metadata looks on Windows 10.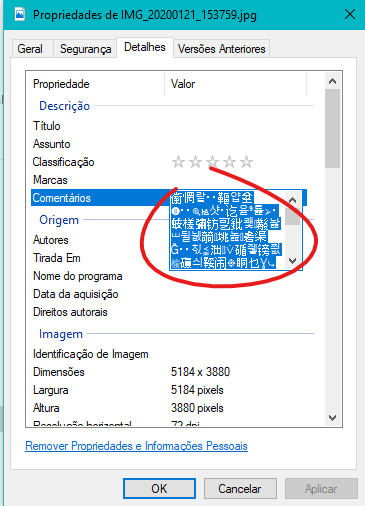 This is how the pictures look because it doesn't load the metadata correctly.

Please any help appreciated!