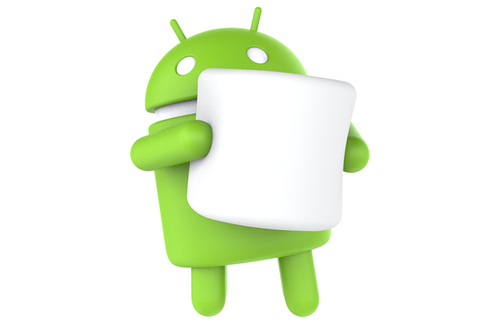 All the released versions of ivans Marshmallow AOSP so far. If you find bugs in any version, please report it here to complete the list corresponding to that version.
Actual Version by Ivan (6.3.22):
[MD5: b3a4ec46eb7647f5c2616ef93cd80d59]
https://mega.nz/#!sIEXmZAZ!9jENNMNbZ1RnmfibowZZoOiRFdvXRVNGst6yzfSFwB8
Additional Stuff:
- Gapps
(Dolby/TWRP see last version (6.1.20) below)
Installation notes:
- To prevent gapps to cause occasional FC's install the rom and boot it up the first time without installing gapps. Restart to recovery and install opengapps without wiping cache/dalvik cache before or after.​
Known Issues in 6.3.22:
- Problems using the flash for taking photos -> seems to be an error of the "snapdragon camera" app, worked for me with open camera and google camera
- Occasional problems with connecting to the camera
- Issues by manual switching from 3g to 3g and vice versa (seems not to work properly)
- No possibility to modify the APN​
- Waiting for your reports! -​
Fixed from the last version:
- FM radio worked without any issues, no FC by plugging in the headphones​
-----------------------------------------------------------------
Actual Version by Ivan (6.1.20):
Download@googledrive (thanks to graw2 for this mirror)
Download@mega.co.nz
Download@mail.ru
(thanks to oile for this mirror)
Download@dropbox (thanks to 嘉佳韦 for this mirror)
Additional Stuff (also thanks to graw2):
Known Issues in 6.1.20:
- Bluetooth audio/speech doesnt work properly
- (Its not possible to make photos using flash although it lightens up while focusing)
reported to work by using the google camera from playstore!
- Sometimes camera app gets no access to the camera or rather crashes
- FM radio gives FC when you connect the headphones
- Camera: in 4:3 mode the camera preview picture on the screen is distorted (narrow), but after taking picture the photo itself is OK
- Camera: in 16:9 mode the max resolution is 6mp only (but works without FC)
- Buttons: Long press on menu button causes SytemUI FC if you have set ''search assistant'' action
- Wireless Display: Cast the screen does not work​
-----------------------------------------------------------------
Version 6.1.11
- This version needs the new xiaomi partition layout!
Version (5.12.8)
Thanks to DaRoni for the upload.
Download Link (Old Version)
-----------------------------------------------------------------
Screenshots: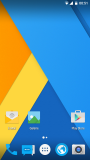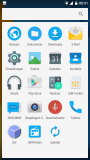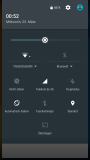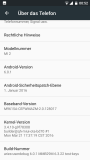 Last edited: