Recently, my Redmi Note 10 Pro, updated to MIUI 14 (
xiaomi.eu_multi_HMNote10Pro_V14.0.1.0.TKFMIXM_v14-13
). Ever since then, I wasn't able to translate picture from my gallery because it seems like the translate app can't access it(?). In other words, its asking for permission to access the gallery. Thing is, it has access.
When I tap the Open Settings button, instead of bringing me to the Translate app's settings/ permission, it goes directly to the Google app, in which there is no way to enable or disable any kind of permission.
The Google app, itself, also cannot access the gallery. I am certain this only happened after updating because I am using Translate everyday, and other apps also asked for permissions again, such as Messenger, but those were allowed with no problem.
Images for context:
Here is what Translate is saying: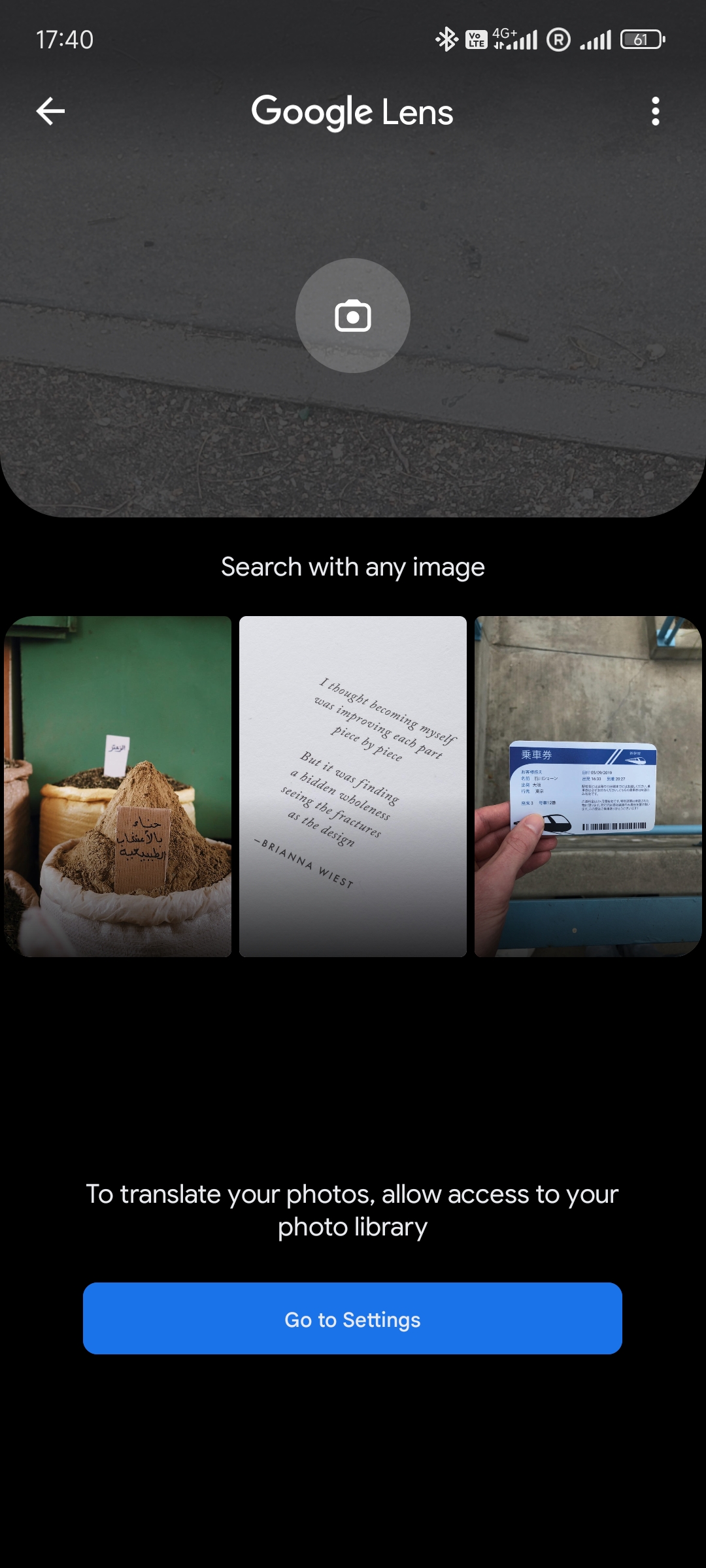 And then, when I tap the 'Go to Settings', it goes to:

As you can see, no permissions. And here is Translate's actual settings: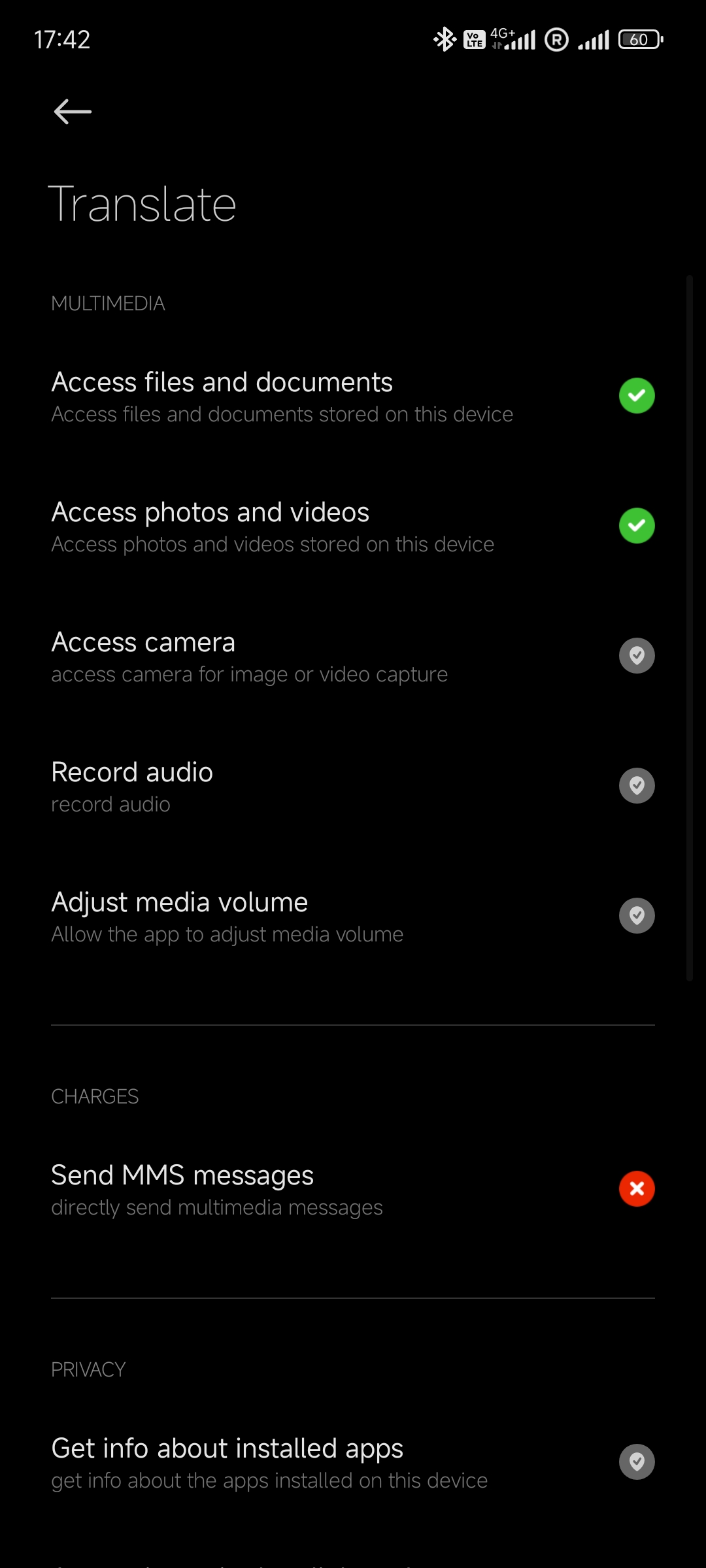 I can't find a way to solve this. Any help would be great since I really need the Translate app. I'm in a foreign country. Sorry if I did anything wrong, first time posting in a forum.
Thanks!