I just recieved Xiaomi Mi Pad 8.0 4/64Gb LTE version and flashed the Xiaomi.eu MIUI Rom v10.1.1.0 (0DJCNFI) stable.
I noticed that screen rotation is enabled also in the lockscreen but there is a problem with the wallpaper. I attached screenshot of the problem. In portrait mode the wallpaper is displayed correctly but in landscape the wallpaper is displayed only 60% and rest 40% is black: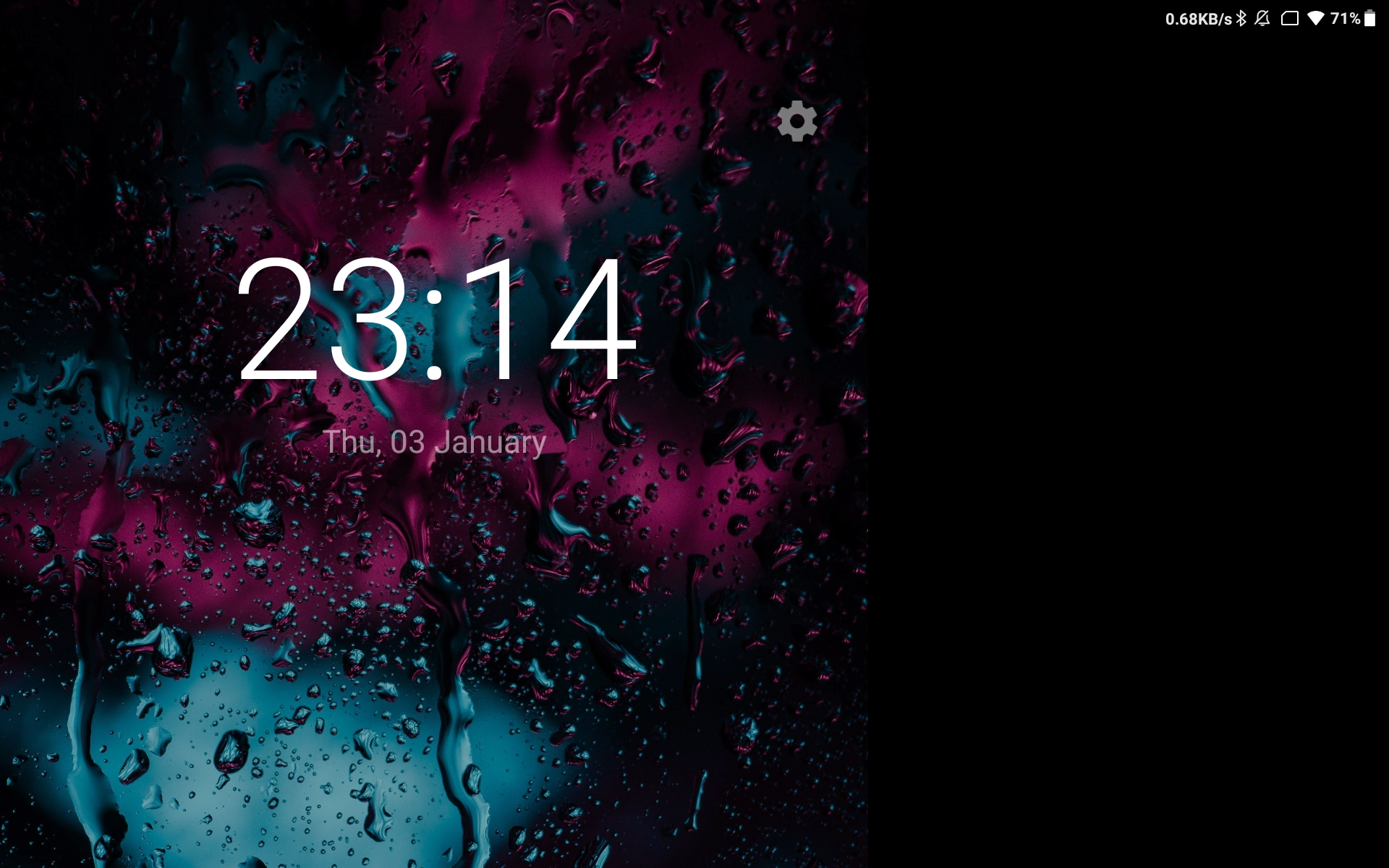 Is there a way to disable landscape mode in lockscreen only or is there a fix for this wallpaper issue?
Can lockscreen orientation be changed via ADB? I still want orientation to be in auto mode but not in lockscreen.
I used Xiaomi own Gallery app to set different Wallpaper to the lockscreen because from the Nova launcher or Google Photos the change isnt possibe(it is possible but it doesnt apply the changes)
I tried to change theme in Xiaomi EU Tools didnt help. I was thinking maybe it was because of the themes own modded lockscreen. But it wasnt even if I use the original theme it still has the bug.
Regards
Last edited: